Order block is a familiar concept in the world of trading, but the reality is that some traders don't fully understand it. That is the reason why we have written this article. It gives you a brief overview and from now on, you can try using it in your trading journey. Let's go!
1. What is an order block?
Order block is a special type of Supply Demand. It is formed when central banks or large financial institutions join in this area. In other words, this is an area where institutional traders pile up their orders to enter the market.
Usually, institutional traders will trade in large volumes, which can drastically affect the market, causing bad movements. In addition, these large transactions are also likely to fail because of insufficient supply. They may have to deal with this challenge when looking for a counterparty that can fulfill their order requirements. Therefore, the best way is to split the order into blocks and trade them in turn until they reach their target.
There are two types of order blocks:  
Bullish order block: is a down candle or near/at support level on a given timeframe before a strong bullish move.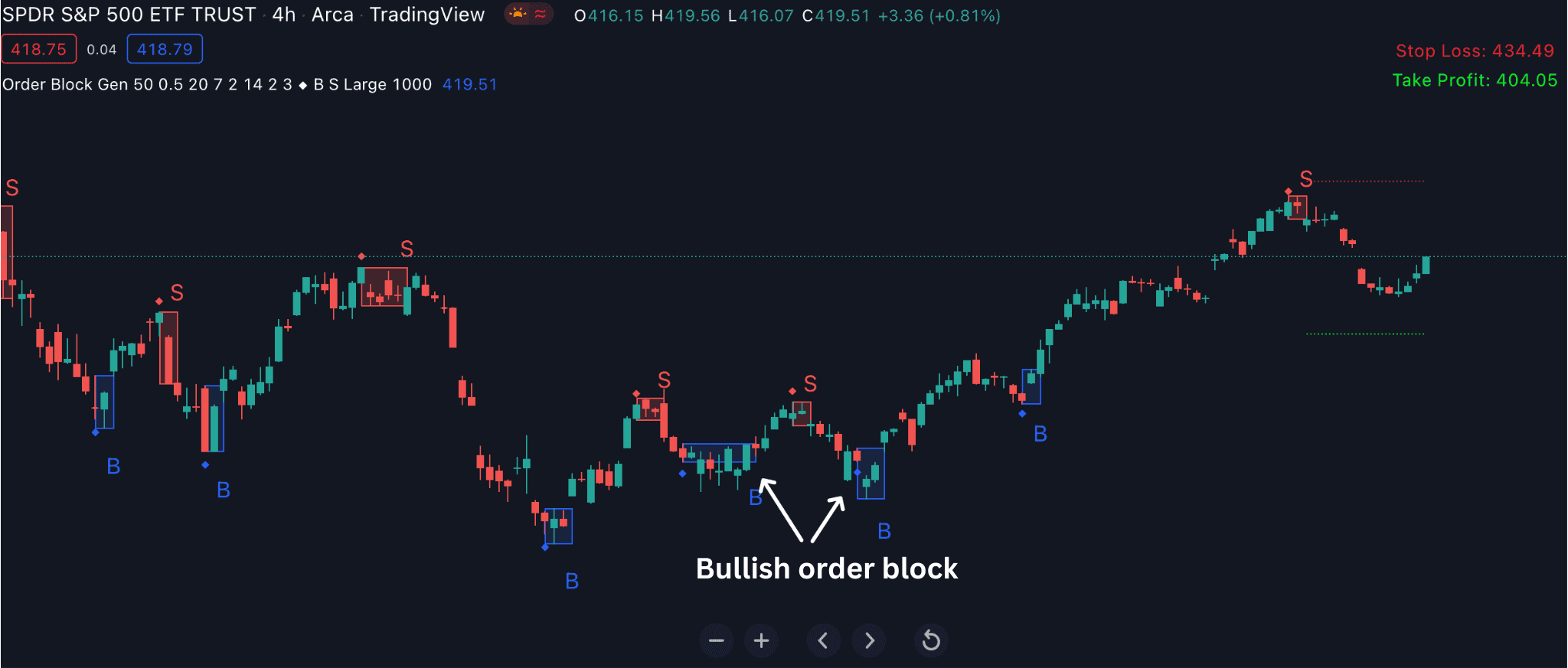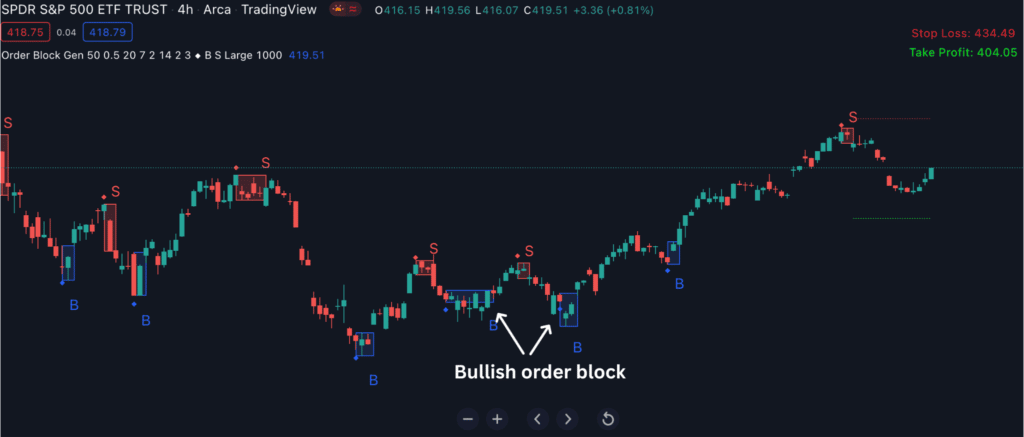 Bearish order block: is an up candle or near/at resistance level on a given timeframe before a strong bearish move.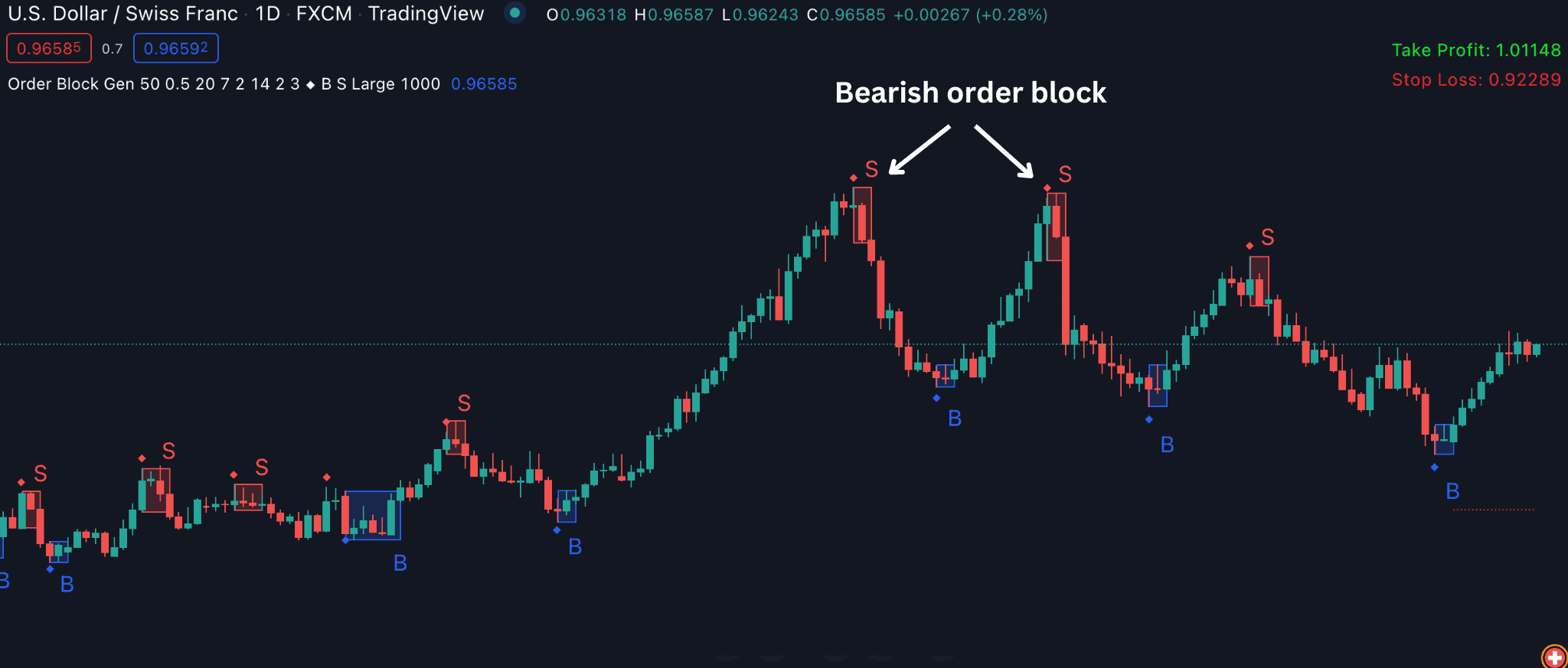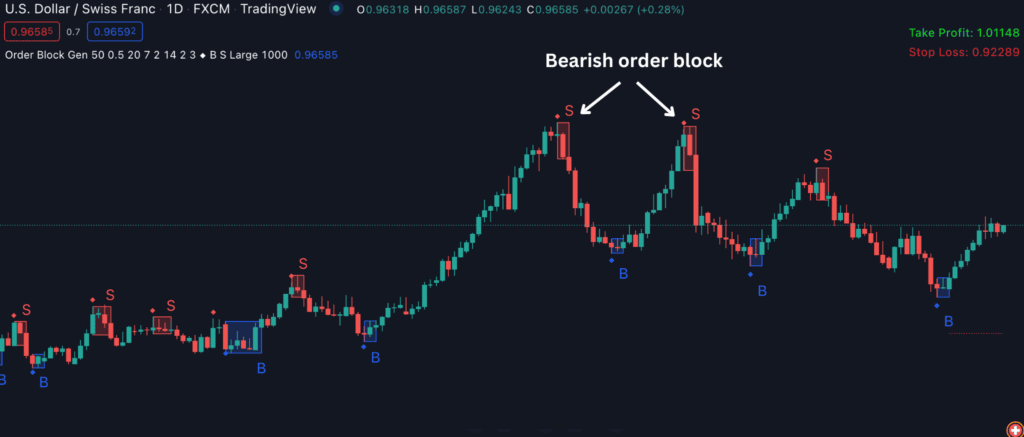 2. The benefits of using order block
When reading this far, you may have a question in your mind "How does it help in my trading?"
The first thing you need to know is that these big institutions or governments are the price drivers. As mentioned, their actions affect the market. When you can't predict what the institutions are doing, order block gives you a deeper insight into their footprint on the chart. Especially, if you don't have enough time to go through the Commitment of Traders (CoT) report or you find it impossible to track what these institutions are doing intraday. Therefore, it will be extremely helpful if you understand their strategy and based on that make a reasonable trading decision for you. 
The second extremely attractive benefit is that it helps you identify when to enter a reversal order. In other words, when an order block is detected and the price breaks out of this area, a new price trend is born. Don't worry, the price tends to revisit these "hot zones". When it happens, that's a prime opportunity for you to enter a trade. 
The third thing I want to mention is that it can be used on a variety of markets as well as trading strategies. 
Through these three benefits, you have a better picture of this technique. And this succinct answer to your above question is "Order block can help you get high-probability trade." 
3. How to identify?
To use this technique in your trading, the first step is to identify it on the chart. It is created by a long and sustained trend. It looks like the top or bottom of the market. 
You need to look closely at the area where the price is fluctuating in a very tight range. Next, you draw a rectangular box around the sideways at the top or bottom of that trend. Until the price breaks out of this box, a new order block is officially formed.
Order block is an effective technique, isn't it? It seems to be complex to identify it and you have missed many good opportunities by misidentifying them. 
We understand the problems you are facing when identifying it by yourself, so Indicator Vault has released our newest product: Order Block Gen for Tradingview. This amazing indicator does most of the heavy lifting for you, while you sit back and relax.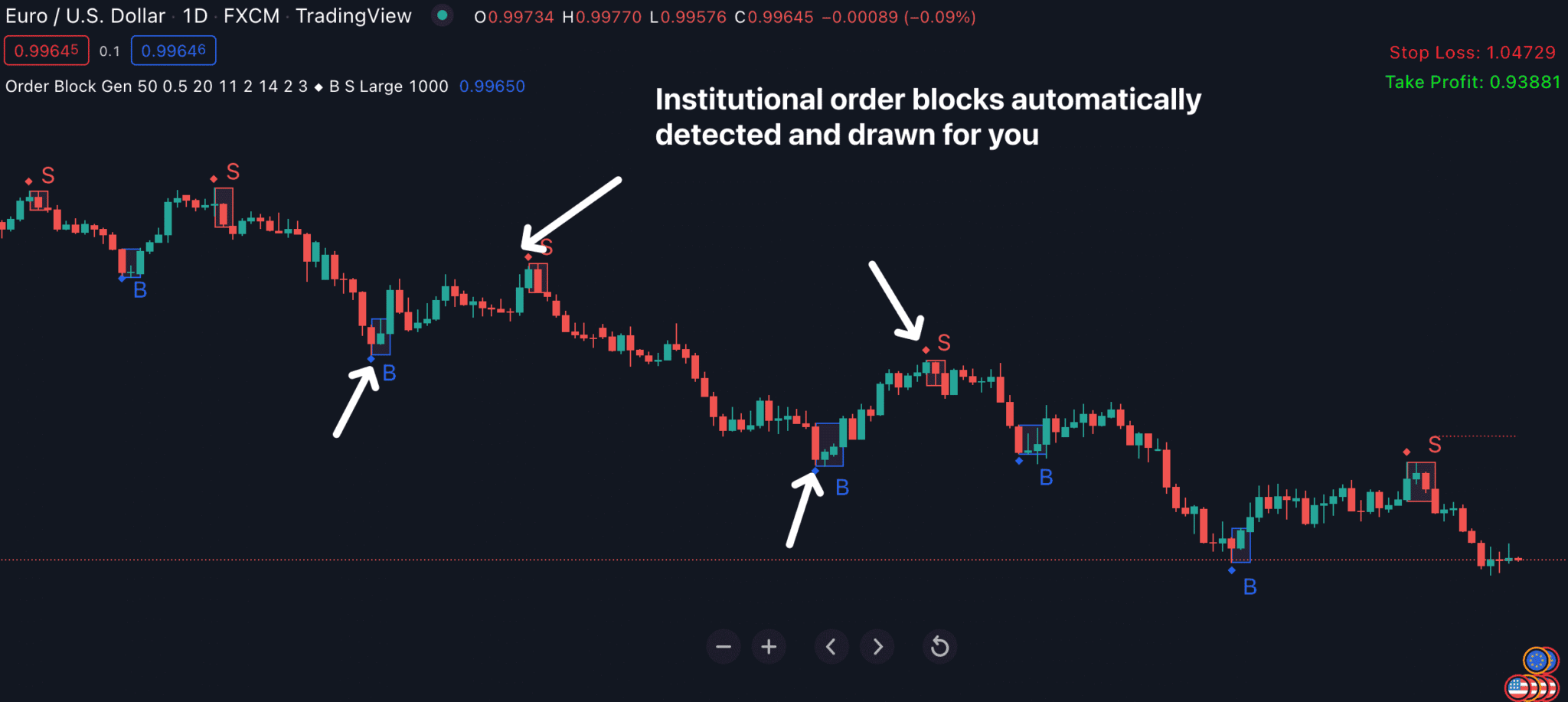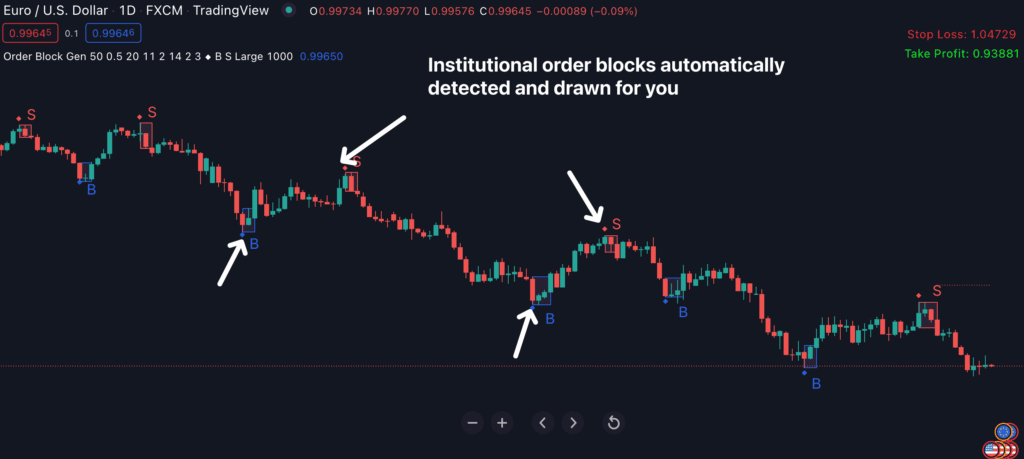 Moreover, once it is found, this indicator will also show you a suggestion on place your stop loss and take profit. You can start experiencing more quick wins and bigger wins from these order block-based reversal trades. 
Interesting?
Click here to see detail of this powerful indicator.
4. Summary
In conclusion, order block is a great way to understand drivers of price movement. As a retail trader, it is very necessary for your trading strategy. In addition to everything being easier, you should try Order Block Gen for TradingView – the useful tool to improve your intraday and swing trades. 
Thanks for your reading. You can find out more articles in our blog:  Video Guide: Supply Demand Dashboard for TradingView indicator and Use QM Pattern and Divergence Solution to find high-probability trades – Indicator Vault
Don't forget  follow us to get more interesting news as well as great promotions:
What do you think? Do you have any suggestions for using order block?
Comment below to share your idea!
Find this article useful? Share this blog with your friends on social media!