With over 10 years of experience and the development of 97 indicators for both MT4 and TradingView platforms, we have received a lot of questions from our beloved customers. You know, one of the most frequently asked questions is "Is it a repainting indicator?"
The use of indicators is certainly not strange, even every trader has at least a few. And with that said, they are always confused by repainting indicators. This is a familiar term that can bring them close to bad trading results.
In this article, we will summarize the most fundamental knowledge about this concept for you. Let's go!
1. What is a repainting indicator?
A repainting indicator is an indicator that changes value continuously as soon as new data is available (candles or bars). It will use futures data (on the right side of the chart) to give you an entry signal.
In other words, when you look at the chart, you won't see the correct value for when it happened. In fact, you are looking at a new version that has been adjusted to the most recent data.
In this way, the repainting indicator ensures that their signals in the past look highly accurate and the overall chart is eye-catching. However, it only appears to be correct on the chart and not in real trading.
For a more intuitive look, take a look at the repainting indicator example below: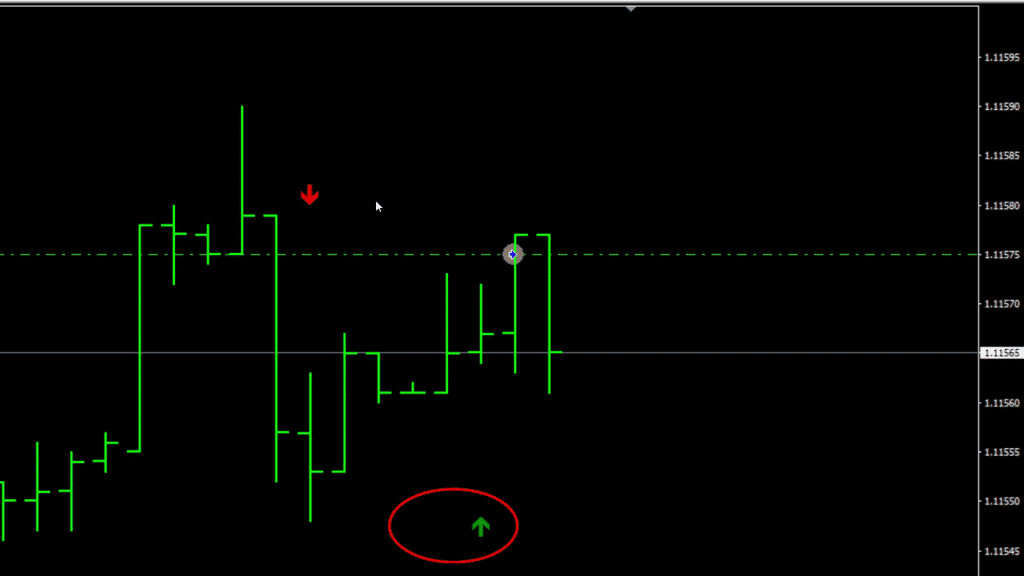 Figure 1 clearly shows that the trader has placed a buy order in response to the market indication (green arrow). But I'm sure that arrow will go soon.
That's true, once a few new candles formed in Figure 2, this buy signal vanished and appears to have never occurred.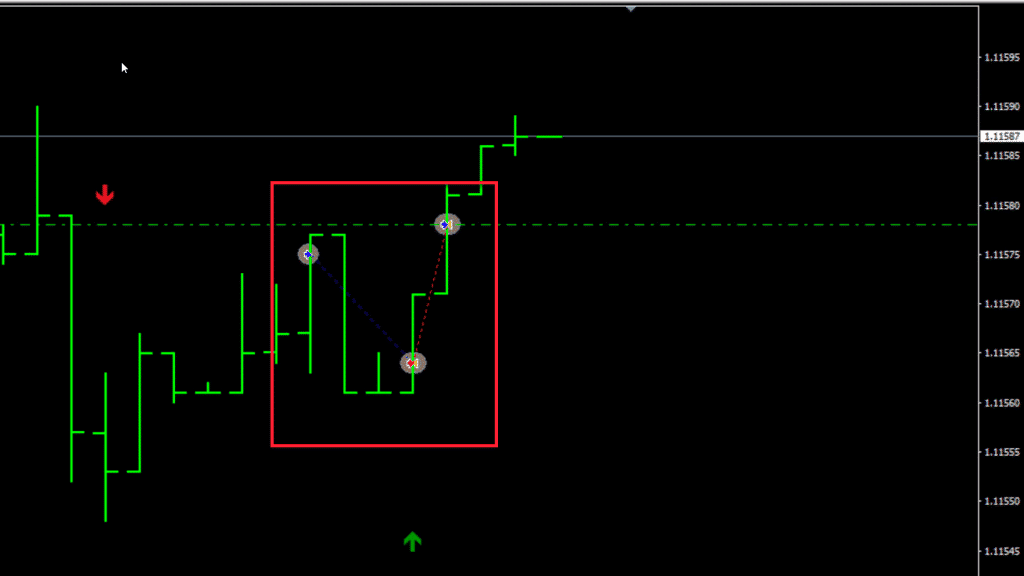 Repainting indicators can give near-perfect buy and sell entries as the indicator is constantly changing with future data. However, as shown in the preceding example, the signal soon changed and resulted in poor trading results.
2. Why do indicators repaint?
With the desire to sell more indicators, developers intentionally add repaint to their indicators. This easily fools their customers into believing the signal is timely and accurate.
What shows on the chart looks perfect, but when applied, it will not have good results in real trading.
On the other hand, there are some cases where the indicator is intentionally repainted. It aims to highlight the price movement, making it easier for traders to see the next steps of change. In these cases, developers should clearly state the repainted nature of the indicator to avoid being misinterpreted as fraud or a scam.
3. Are all repainting indicators bad?
In this section, we will answer the question: Are all repainting indicators not good? After reading through the last paragraph of part 1, you probably already guessed the answer.
The answer is that "it depends." I can mention some classic good repainting indicators such as: ZigZag, Fractals, Semafor, Center of Gravity, etc. With these indicators, you should know how it works and accept its repaint feature.
ZigZag: The most common repaint indicator in the MetaTrader platform is the ZigZag. When learning how trend lines function, ZigZag is an excellent indicator to use. Use its lines and nodes just to create support and resistance zones or trend lines.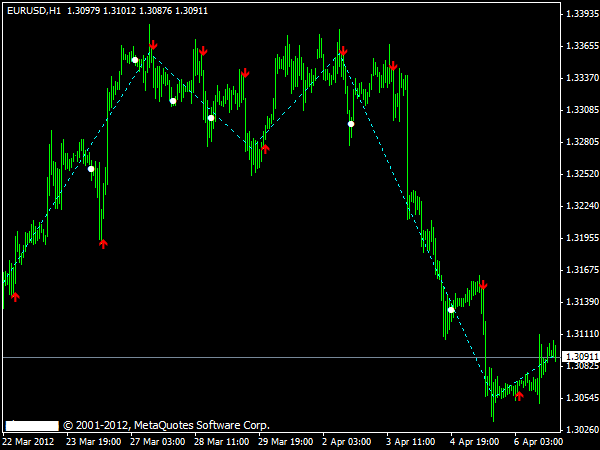 Fractals: is an another fascinating repainting indicator. Similar to ZigZag, it is used to identify stop loss levels, but can also identify breakout, entry, support, and resistance levels.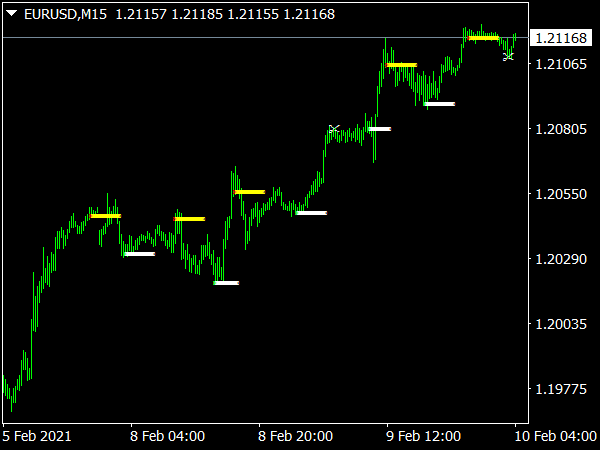 Semafor: This is the default indicator on many trading platforms. It is frequently used to evaluate past price movements and indicate notable price levels on a chart.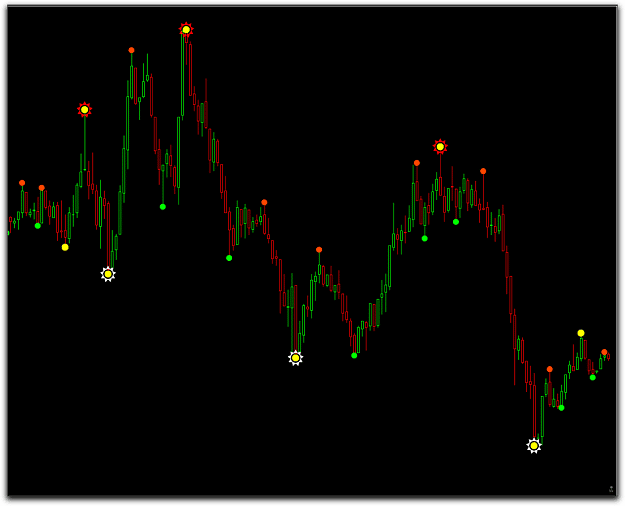 4. How to know if the indicator is repainting?
When you realize that the majority of repainting indicators produce poor trading outcomes, you may wonder, "How can I distinguish them?"
We recommend the following steps to determine if the indicator is repainting:
Step 1: Carefully record the indicator's history data.
Step 2: Wait for new data to appear on the chart. Note: You can select short timeframes to get quick results.
Step 3: Compare the historical values of the previously recorded indicator with the historical value displayed at the present time. If they are different, you know you're dealing with a repainted indicator. In contrast, non-repainting indicator values will not change once the price bar closes.
In addition, before purchasing any indication, you should ask the seller about the demo or choose a supplier with a good return policy.
If they don't have both, ask directly if this indicator repaints. They may acknowledge the repaint nature of the indicator as it does not apply well to actual trades. If, on the other hand, the seller claims that the indicator is non-repainting but the product pictures all show a price chart that is too perfect to be true, that is too good to be true, then this is most likely a repainting indicator.
5. Best non-repainting indicators for trading
Choosing a decent product to buy among the various indicators provided on the market would be incredibly difficult for traders. You place your faith in a few developers, but the majority of them take advantage of you.
Don't worry! We'll assist you in locating the best indicators for your trading careers. Take a look at the best non-repainting indicators below.
5.1 Scientific Scalper for TradingView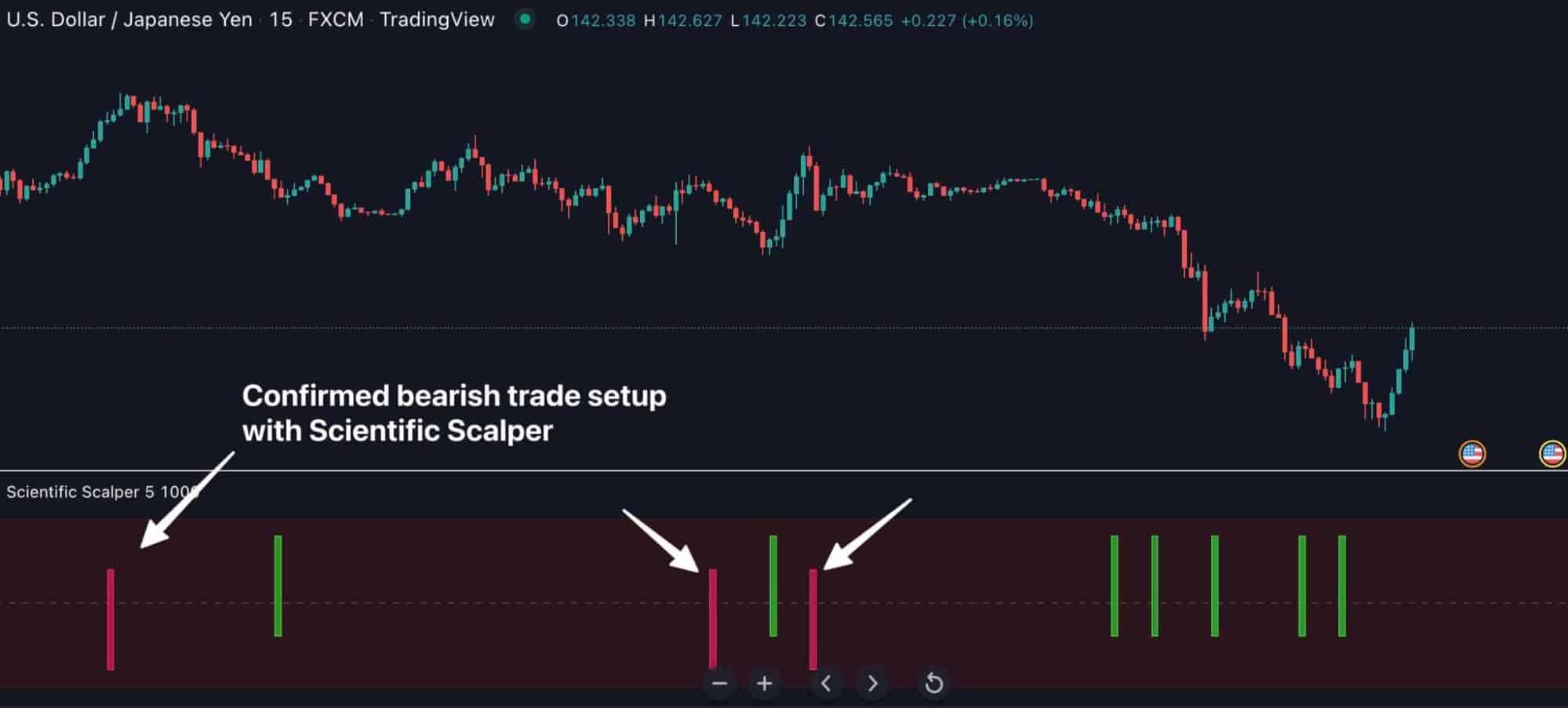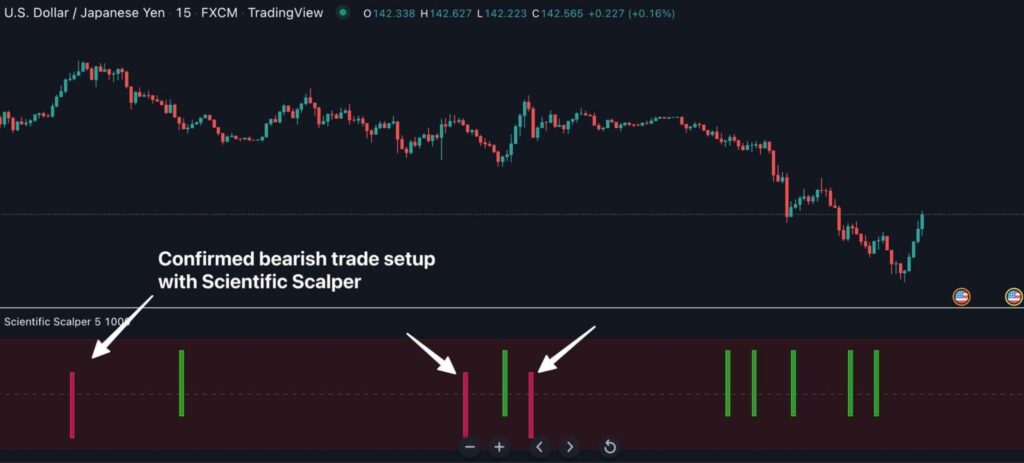 This is a powerful indicator for those who are big fans of scalping or day trading. For me, I am truly fascinated by the perfect combination of smart technology and a scientific trading approach.
Here's why it became my favorite indicator:
First, it helps you determine the underlying trend direction on ALL time frames with ease.

Then, it helps you to pinpoint your entries with laser-like accuracy. So you can extract more profits out of any potential trade.

The "Scientific Scalper" indicator doesn't repaint… ever!

It gives you alerts whenever a valid buy or sell setup is generated.
Think I'm exaggerating? You can check out details about it here. 
5.2 Candlestick Pattern Pro for TradingView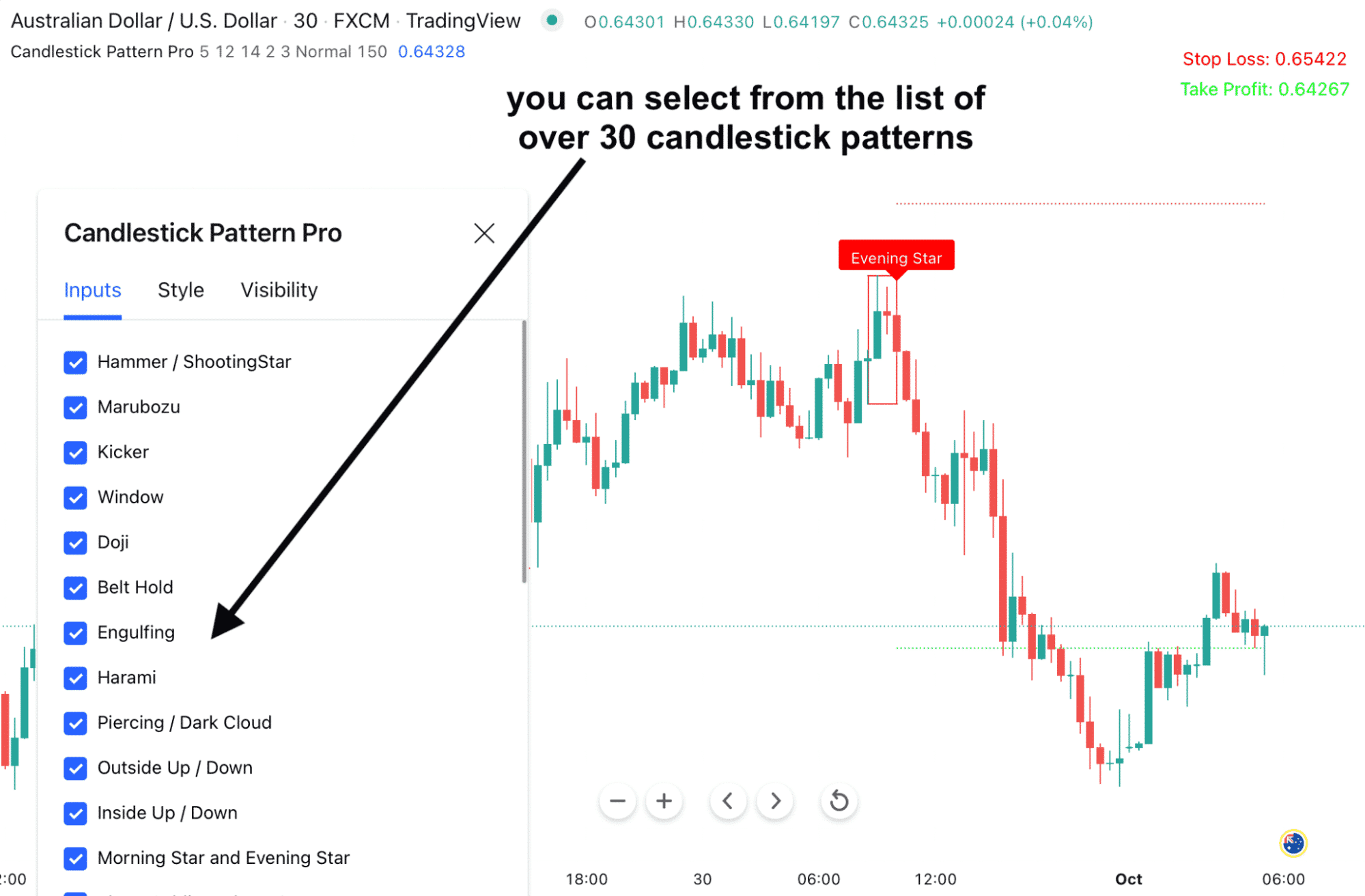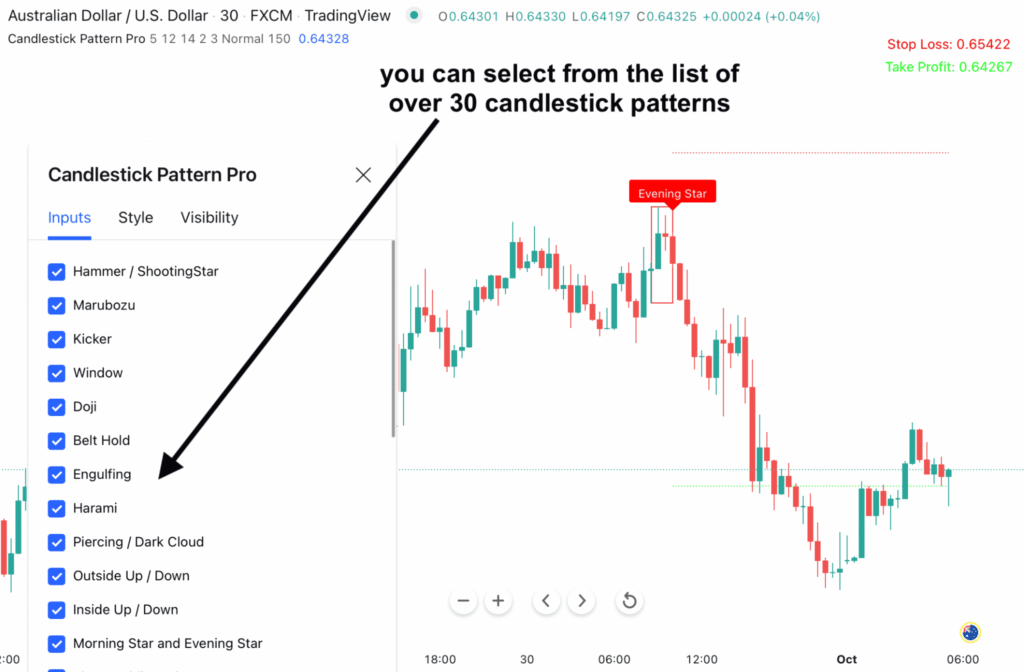 Another indicator that I can make sure it doesn't repaint is Candlestick Pattern Pro for TradingView.
This versatile "Candlestick Patterns" indicator does exactly what its name suggests: identify all Reversal patterns, Continuation patterns, and Exhaustion patterns…
I don't seem to need to raise my hand since I got it. One thing I want to underline is that applying candlestick patterns to your trading has never been easier.
Take a look over some its amazing features:
The indicator can identify over 30 candlestick patterns… in real time

Highlights the patterns clearly on your charts as soon as they appear…

Gives you audio, visual, and pop-up alerts whenever a new pattern appears…

Does NOT repaint… ever!
It's really great, isn't it? If you feel the same way, see more here
Finally, I want to reveal to you a secret: all of our indicators are non repaint. It might be hard to believe since most of the developers out there say the same thing. But you can look at our customer feedback for more. We also have a 30-day refund policy if you don't want to continue using our wonderful indicators for any reason.
Check out our full collection of indicators and pick the ones that work best for your strategies.
6. The bottom line
I would like to remind you that: A good repainting indicator always makes it clear that it is indeed repainting. And a bad repainting indicator will always hide its repaint nature and fool you.
So make sure you use a non repaint indicator in every trade. Don't let nice looking repainted charts with flawless historical signals lead to disappointing trades.
Thanks for your reading. You can find out more articles in our blog:  2 common divergences for high-probability divergence trading and Harmonic Patterns – Precise Future Movements Prediction
If you're looking for some knowledge-trading articles or an update on our newest indicators, you can find them here:
Feel free to share your comments on repainting indicator!
Find this article useful? Share this blog with your friends on social media!