TOP-SELLING MT5 INDICATORS
Top Bottom Finder Indicator
First-ever MT5 indicator that uses "Kernel Density" smoothing algorithm to locate market tops & bottoms.
Market Forecaster Indicator
Ingenious indicator uses weather forecasting models to spot market sentiments & trend changes before they even happen.
Order Block Edge Indicator
Sneaky MT5 indicator quietly spies on "Institutional Order Blocks" to find market reversals...
Volume Force Pro Indicator
Get This Unique, Easy-To-Use MT5 Software That Uses VOLUME & PRICE To Predict Trend Changes, Market Tops & Bottoms, With Laser-Beam Accuracy
Top Bottom Finder Indicator
📌 Issue well-timed alerts right at market TOPS and BOTTOMS, help you enter profitable trades from the beginning when everyone else hasn't got a clue what's going on.
📌 Detect trend changes at the precise timing. So, you can SKYROCKET your profits and worry no more about lagging trade alerts.
📌 Weed out false signals effectively, to improve the accuracy of trend prediction and help you stay away from HUGE losses.
Market Forecaster Indicator
📌 Forecasts market turning points with uncanny ACCURACY. So you can identify new trends before they happen, and ride them from the beginning.
📌 Detects high probability trade setups in ALL market conditions. That way you could make reliable profits in both trending and sideways markets.
📌 Generates WELL-TIMED alerts of new trends. So you can enter winning trades in a timely manner.
Order Block Edge Indicator
📌 Instantly see all possible reversal points across ALL currency pairs and ALL timeframes.
📌 Stop falling for "fake" trade setups. Always know the REAL direction of ANY market move.
📌 Know, with a high degree of certainty, how the price will behave when it hits these reversal points.
Volume Force Pro Indicator
✔️ New Volume Force Pro indicator for MT5 spots hidden volume surges and PREDICTS market reversals BEFORE they happen—being tipped off early gives you the clear advantage…
✔️ Signal arrows stay FIXED with the clear point of ENTRY before the start of any new trend—yes, you'll place trades with rock-solid confidence…
✔️ INSTANT alerts with recommended ENTRY, TAKE PROFIT & STOP LOSS makes trading simple a process even for new traders—get in and STAY in until the trend is completely exhausted…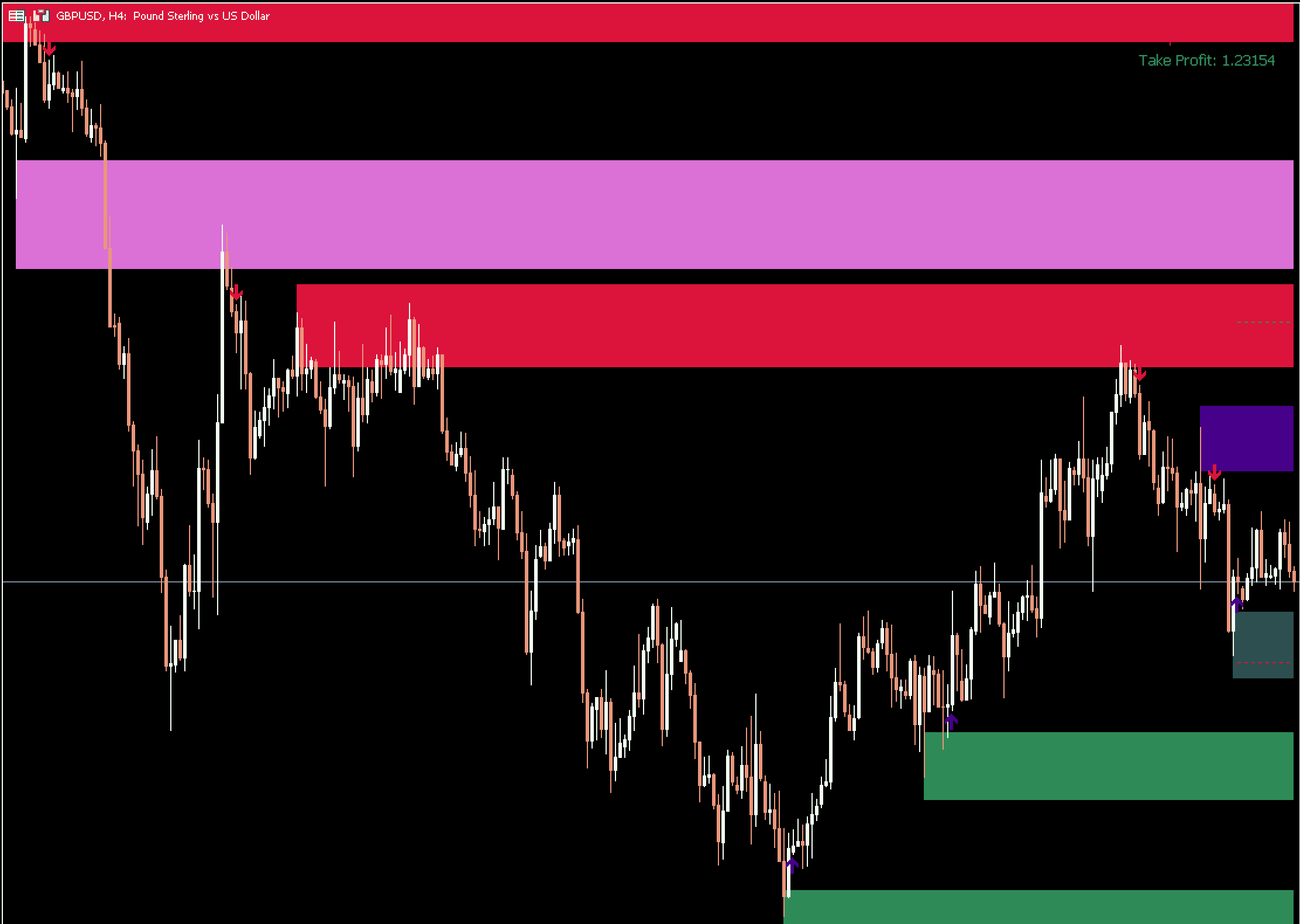 Supply Demand Pro Indicator
✔️ Our new Supply Demand Pro for MT5 detects all the strongest supply demand zones for you.
✔️ It really is a hands-off way to find strong supply demand zones. And you can use these supple demand zones as BOTH entries and exits.
✔️ You'll also get timely alerts. And suggested stop loss and take profit, so you can rest assured that your trades always have an optimal reward-to-risk ratio.
Here's the list of all the proprietary indicators you'll access when you become an "MT5 Masters" member:
MT5 Masters - Lifetime
Platform: Metatrader 5
One-time payment for lifetime access

Get instant access to ALL MT5 custom indicators (listed above)
Customer Feedback for our MT5 Indicators

Harmonic Flowz
Thank you Indicator Vault.
Many thanks to Indicator Vault for sharing all the helpful indicators. Discretionary trading is very difficult, and as the world inevitably works more with automation, it will be leaning on indicators for EA/Robot placement. 1,000 smiles...Peace on Earth

James Ngo
Good investment
IndicatorVault has made my trading so much easier. I was recommended by a friend. Good visual of trades and easy to analyze. It's definitely a good investment.

R Rodgers
Great indicators.
The premium collection is worth it and the best deal! Depending on your style there is an indicator for everything. And you can try them all out if you like to see which ones work with your strategy. For me, the Nadaraya Watson Estimator - based indicators are very helpful. And some of the swing indicators. Others not so much. Get as much computing power as you can afford as indicators will tax your processor especially on lower time frames and longer bar counts. And trust me, you won't be satisfied with just one at a time! Trying each one out will help you arrive at the optimum collection for your strategy.

Terence
Fantastic results with these indicators
There's a treasure trove of indicators and each has its own usefulness. One way is try out these indicators by having a mix and match each indicators or use their recommendations of their indicators. Most importantly, is to have the patience to try it out and you'll get the results. Closest thing to an EA. Definitely recommended.