TOP-SELLING MT4 INDICATORS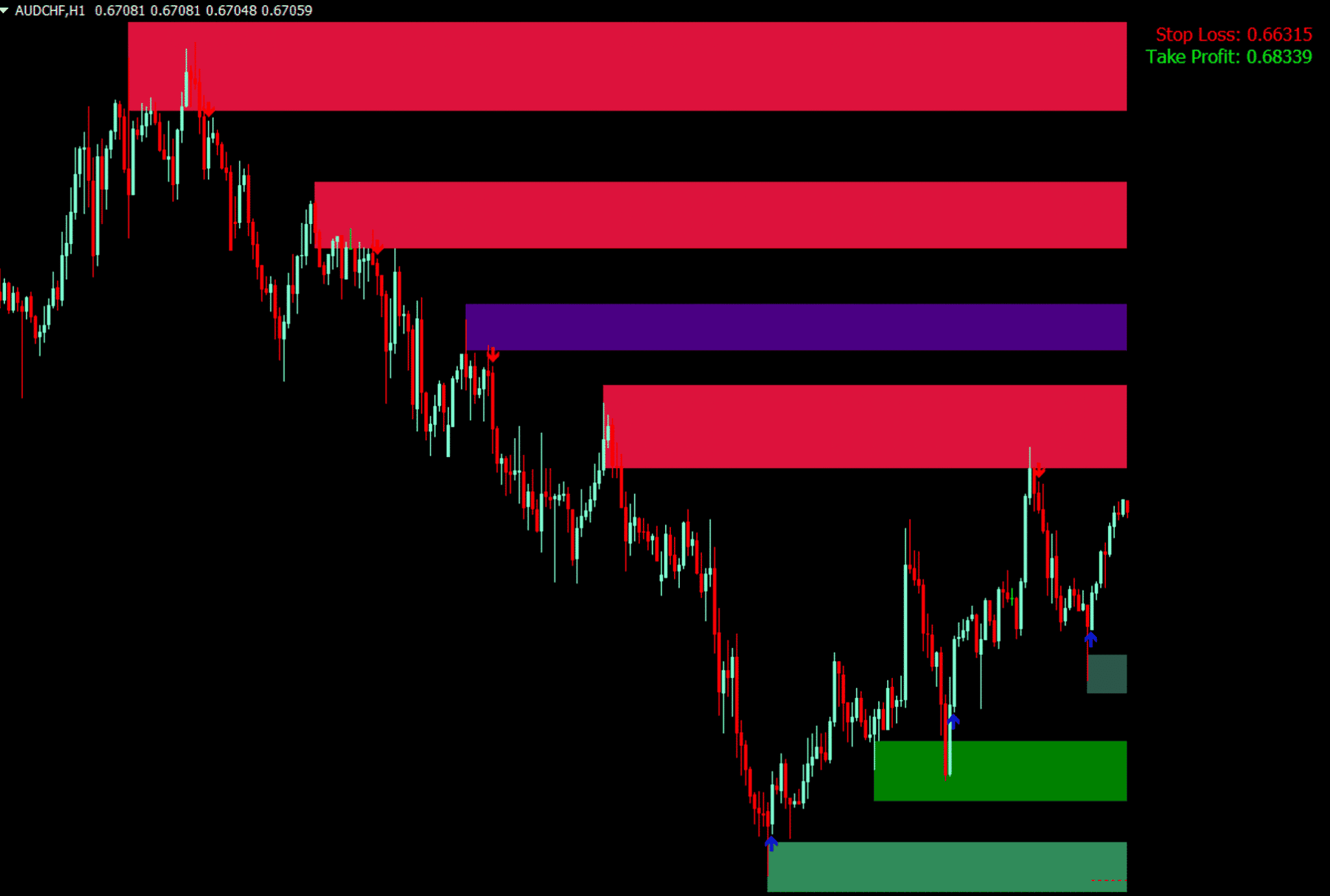 Supply Demand Pro for MT4
New, simple way to locate entry points using Supply Demand zones
Top Bottom Finder for MT4
First-ever indicator that uses "Kernel Density" smoothing algorithm to locate market tops & bottoms.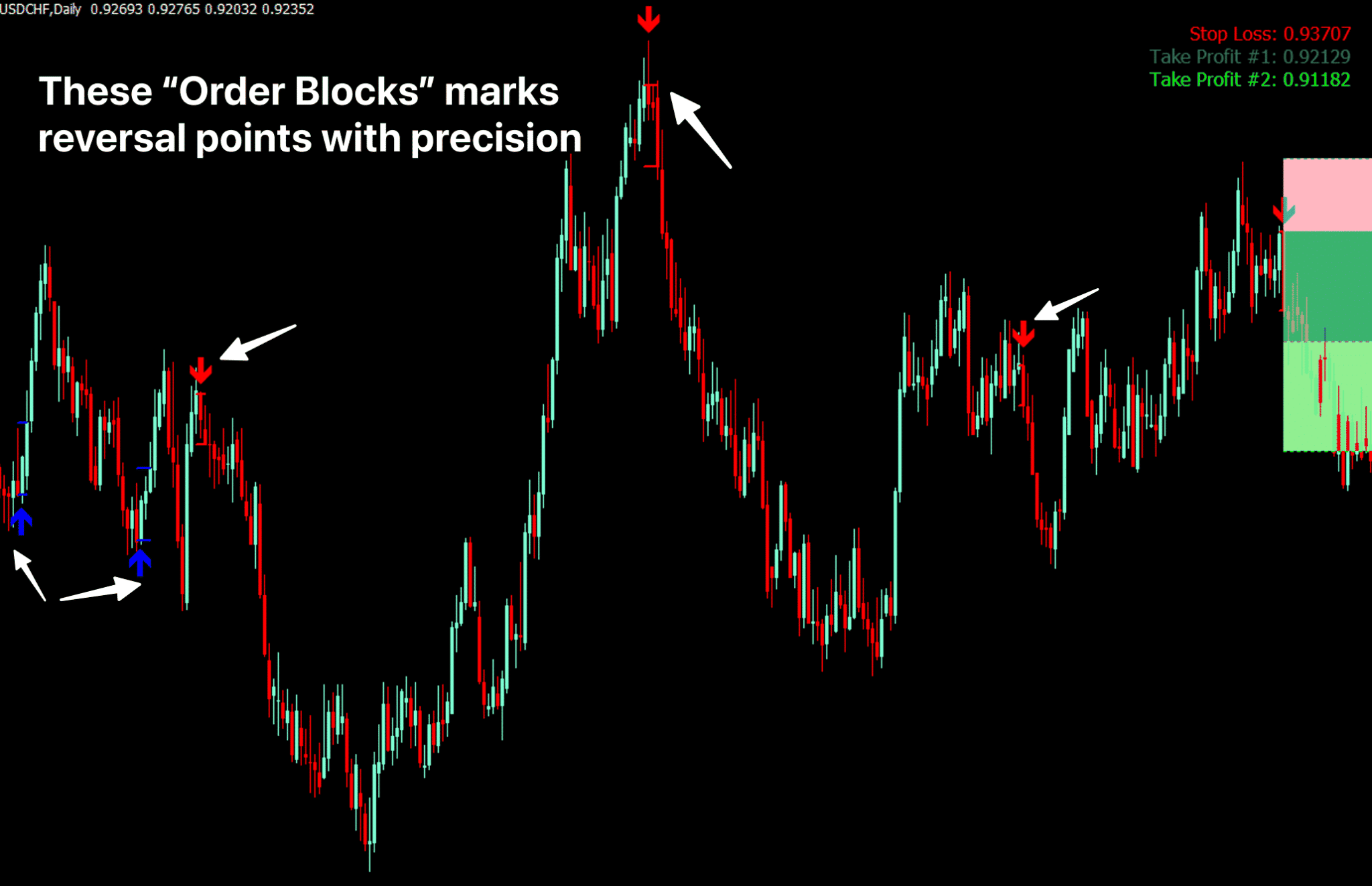 Order Block Edge for MT4
Sneaky indicator quietly spies on "Institutional Order Blocks" to find market reversals
Natural Momentum for MT4
Highly-Accurate Software Predicts Price Movement & Pinpoints Future Market Turns Based On Real-Time Calculation Of Momentum & Past Market Behavior, Giving You An Unbeatable 'Edge'
All
Indicator
Dashboard
Chart Plug-in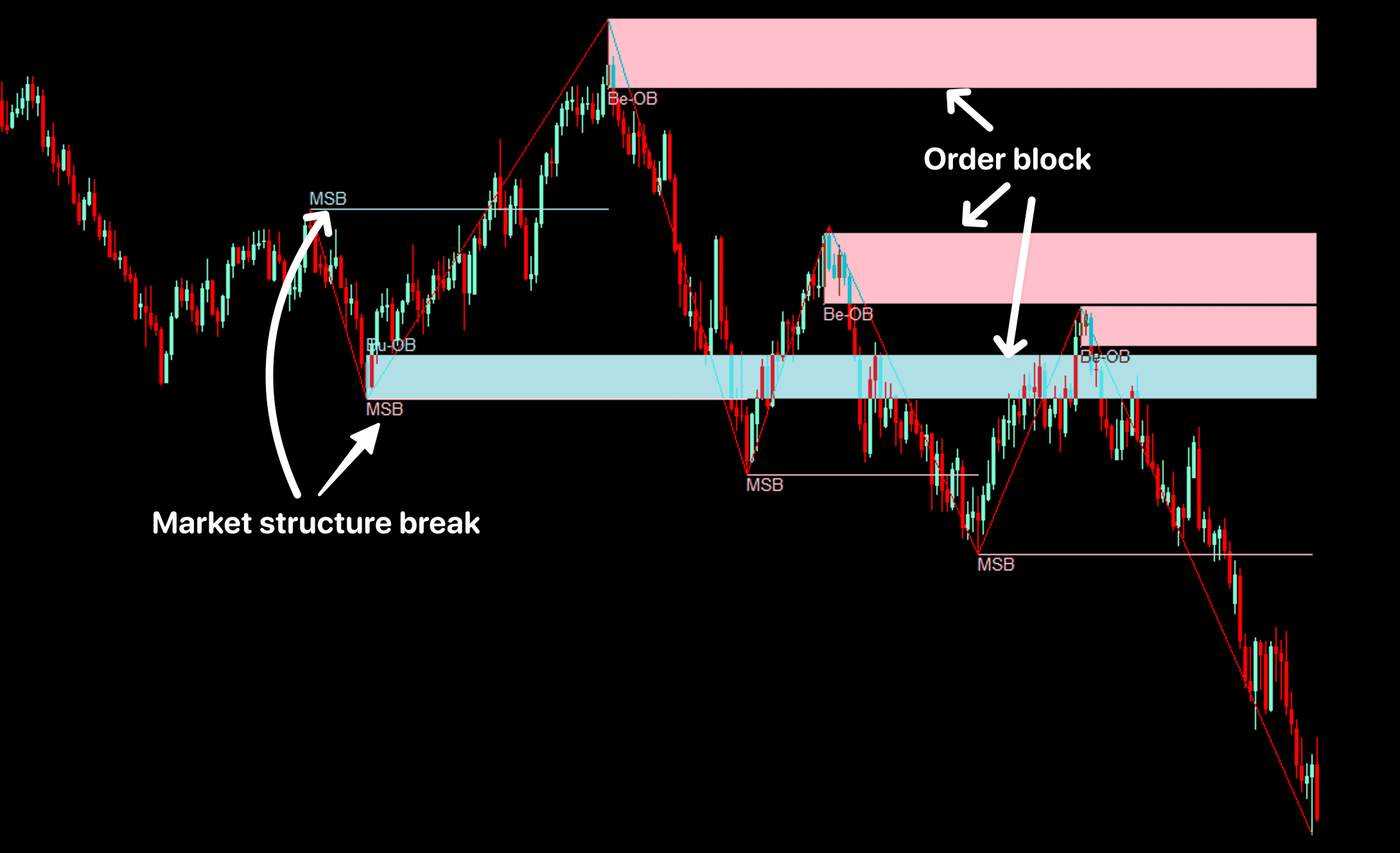 All-in-one SMC Indicator
📌 Detects all of the most important market structure breaks & order blocks for you.
📌 Hands-off way to find significant market structure breaks & order blocks.
📌 You'll no longer have to do the hard work of finding and plotting market structure breaks & order blocks.
Top Bottom Finder Indicator
✅ Issue well-timed alerts right at market TOPS and BOTTOMS
✅ Detect trend changes at the precise timing. So, you can SKYROCKET your profits and worry no more about lagging trade alerts.
✅ Weed out false signals effectively, to improve the accuracy of trend prediction and help you stay away from HUGE losses.
Supply Demand Pro Indicator
📌 Detects all the strongest supply demand zones for you.
📌 It really is a hands-off way to find strong supply demand zones. And you can use these supply demand zones as BOTH entries and exits.
📌 You'll also get timely alerts. And suggested stop loss and take profit, so you can rest assured that your trades always have an optimal reward-to-risk ratio.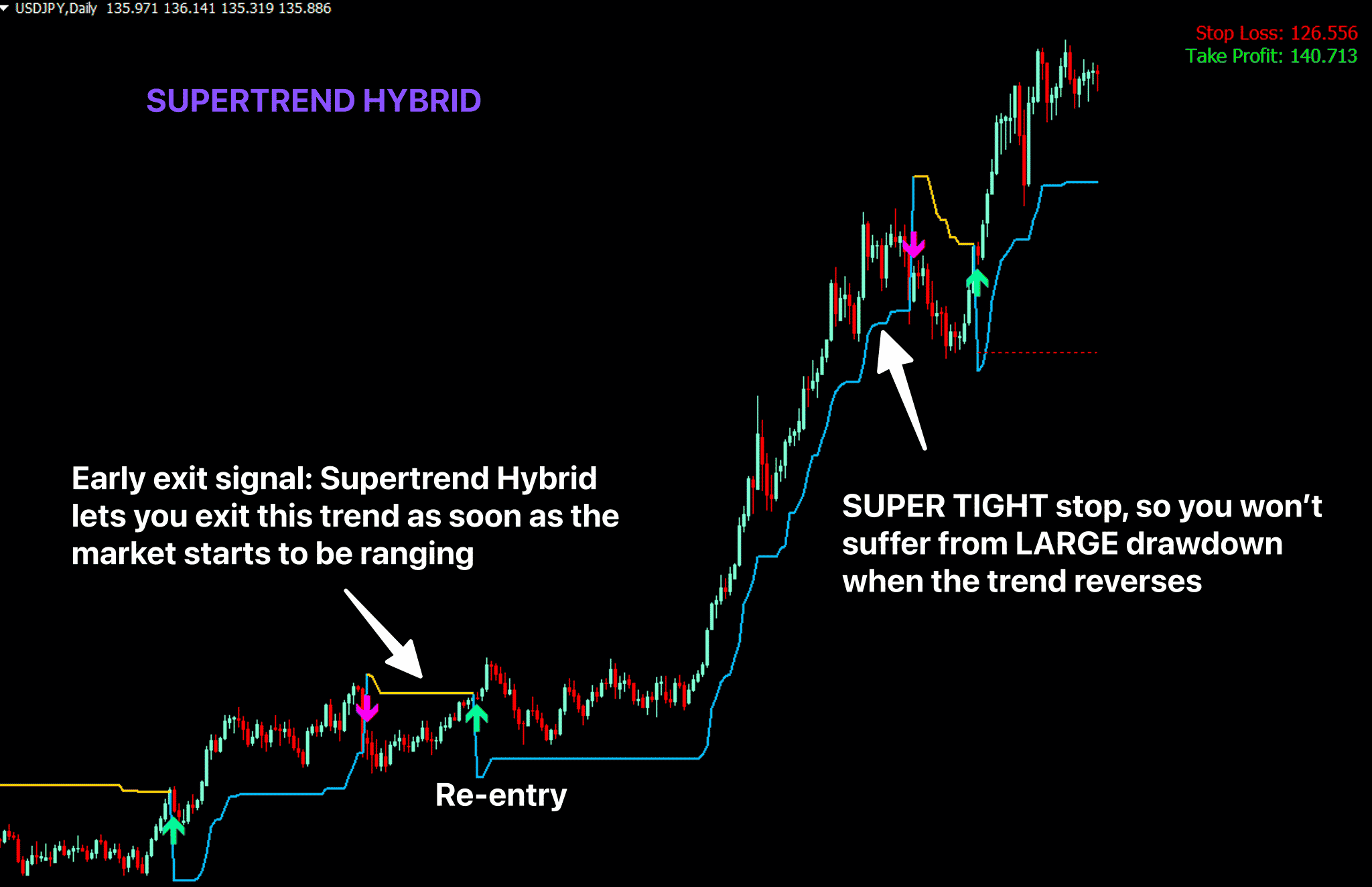 Supertrend Hybrid Indicator
📌 Gives you super TIGHT stop loss in both uptrend and downtrend.
📌 Lets you exit IMMEDIATELY when it detects that the market has started to be ranging. So you can LOCK IN your profits… fast.
📌 A noise-free trend following indicator with tight stops and well-timed exit signals.
Order Block Edge Indicator
✅ This indicator quietly spies on "Institutional Order Blocks" to find market reversals…
✅ You can instantly see all possible reversal points across ALL currency pairs and ALL timeframes.
✅ Stop falling for "fake" trade setups. Always know the REAL direction of ANY market move.
Natural Momentum Indicator
📌 It predicts the market is slowing down and that the trends are about to change BEFORE they happen, by using natural logs in its algorithm to evaluate all relevant past market data.
📌 It identifies high-probability trade setups WITHOUT lag, by a sophisticated real-time calculation.
📌 It weeds out false signals, by a TEMA formula to filter market noise.
Volume Confidence Trader Indicator
📌 Pick High-Profit Intraday Trends Based On "Smart Money Concepts."
📌 It uses Hull moving averages to eliminate lag and determine unbeatable entries
📌 It can accurately detect great trade setups based on the trend strength
HiLoC Indicator
✅ Our new HiLoC Indicator detects major trends BEFORE they start—you'll be in profit before anyone else realizes it.
✅ The entry arrows DO NOT repaint so there's no indecision about WHEN and WHERE you should get in
✅ Prompt alerts will specify the entry price, your stop loss and MAXIMUM take profit—it's completely beginner-friendly
Market Forecaster Indicator
✅ Forecasts market turning points with uncanny ACCURACY.
✅ Detects high probability trade setups in ALL market conditions.
✅ Generates WELL-TIMED alerts of new trends. So you can enter winning trades in a timely manner.
A-RSI Indicator
📌 Identify trade setups in ALL market conditions, regardless of when the market is trending or moving sideways…
📌 Pin-point pullback and reversal entries even before the price starts moving…
📌 Detect trend reversals by spotting divergences early to enter highly profitable trades.
📌 Be safeguarded against false signals…
Stairway Trend Finder Indicator
📌 Capture Any AGGRESSIVE Trend & Pullback Move You Want
📌 accurately predict the direction of the next price movements.
📌 And identify great entries to highly profitable trades in trend and pullback trading
Smooth Trend Finder Indicator
✅ Identify the beginning of new trends with minimal lag.
✅ Remove false signals and boost the accuracy in trend detection, by using our proprietary Triple Confirmation algorithm.
✅ Recognize the sideways market right when it happens.
VIX Volatility Extreme Indicator
📌 Gain an ETERNAL advantage using the world's most trusted volatility index. These great entries = Your UNBEATABLE edge.
📌 Use Volatility Spikes to pinpoint the absolute turning points. Based on "fear & greed", these setups WORK because traders' psychology NEVER changes.
📌 Unexpected but PROVEN way to find tops and bottoms.
Trend Trading Cloud Indicator
✔️ Trend Trading CLOUD plots a visual trend cloud on the price chart. 
✔️  Works on ALL pairs, ALL timeframes.
✔️ It never crashes (at least from our rigorous tests). And it works smoothly even in fast-moving or erratic market condition.
Contrarian Picker Indicator
📌 Gives instant and accurate alerts in ALL market conditions. Rest assured that you can't go wrong with them.
📌 Identifies new trends when everyone else hasn't got a clue what's going on.
📌 Predicts major trend reversals in a timely manner. So you can be the first to enter profitable trades.
Pullback Factor Indicator
📌 Uses our volatility-based algorithm to identify whether or not the current pullback is about to end.
📌 When the Pullback Factor indicator gives a signal that a certain pullback is complete, there's a high probability the original trend will resume immediately afterward.
📌 So you can be certain and confident placing a trade in the direction of the trend.
Drag & Drop Volume Profile Indicator
📌  Helps you easily calculate and build a Volume Profile for ANY time period that you select.
📌  Once a Volume Profile is drawn, you can immediately identify important areas (Volume Price Of Control, High Volume Nodes, Low Volume Nodes) which will likely point to significant future support & resistance zones.
📌  And you can use these important areas to pinpoint the best possible trade entries and exits.
Laser Reversal Indicator
📌 Identify trend reversals — quickly and accurately. COMBINES price action and multiple sophisticated market timing algorithms to determine these significant turning points in the markets.
📌 Clearly displays these Buy or Sell alerts on your charts… showing you exactly where possible reversals may occur.
📌 In addition, it also gives you audio, visual, and pop-up alerts whenever a reversal is identified.
Scientific Scalper Indicator
📌 Does all the heavy lifting & gives you accurate signals for scalping on the 5-minute, 15-minute, and 1-hour time frames.
📌 Analyzes the underlying trend to make sure you always trade with the trend.
📌 Detects when the market is overbought or oversold.
Trend Focus Indicator
📌 Moving Average By A Long Mile… It Minimizes Lag, Eliminates Noise, Tracks Market Trends Reliably,
📌  The indicator doesn't repaint. You can use it as a trend direction filter or as an entry tool.
📌 Works on ANY currency pair, ANY financial instrument, ANY time-frame…
Precision Strength Meter Indicator
📌 Gives an at-a-glance view of which currencies are currently strong, and which currencies are weak.
📌 The indicator measures the movement of over 50 pairs to determine the overall strength of each individual currency.
Here's the FULL list of all our proprietary MT4 indicators:
Click on the links below to view the details on each individual indicator:

Harmonic Flowz
Thank you Indicator Vault.
Many thanks to Indicator Vault for sharing all the helpful indicators. Discretionary trading is very difficult, and as the world inevitably works more with automation, it will be leaning on indicators for EA/Robot placement. 1,000 smiles...Peace on Earth

James Ngo
Good investment
IndicatorVault has made my trading so much easier. I was recommended by a friend. Good visual of trades and easy to analyze. It's definitely a good investment.

R Rodgers
Great indicators.
The premium collection is worth it and the best deal! Depending on your style there is an indicator for everything. And you can try them all out if you like to see which ones work with your strategy. For me, the Nadaraya Watson Estimator - based indicators are very helpful. And some of the swing indicators. Others not so much. Get as much computing power as you can afford as indicators will tax your processor especially on lower time frames and longer bar counts. And trust me, you won't be satisfied with just one at a time! Trying each one out will help you arrive at the optimum collection for your strategy.

Terence
Fantastic results with these indicators
There's a treasure trove of indicators and each has its own usefulness. One way is try out these indicators by having a mix and match each indicators or use their recommendations of their indicators. Most importantly, is to have the patience to try it out and you'll get the results. Closest thing to an EA. Definitely recommended.