Natural Momentum for TradingView
$199.00
✅ Predict when the market is slowing down and when the trends are about to change BEFORE they happen.
✅ Identify high-probability trade setups WITHOUT lag.
✅ Weed out false signals.
Here's What This Indicator Can Do For You…
Traditional momentum indicators like RSI, Stochastics, MACD don't tell the true story.
They are disgustingly slow. They lag. And they WILL frustrate you.
Sometimes, when they tell you to BUY, price plunges; when they tell you to SELL, price skyrockets.
Natural Momentum Indicator tries to eliminate some of that…
It erases those limits and improves on what already exists by using natural logs in its algorithm to evaluate all relevant past market data to predict price movement and trends in real time.
To do that, complicated mathematical formulas have been encoded in it to quickly and accurately compute data on all time frames while using the TEMA (triple ema) formula to filter and ignore market noise.
All that skillful coding produces consistent results like this: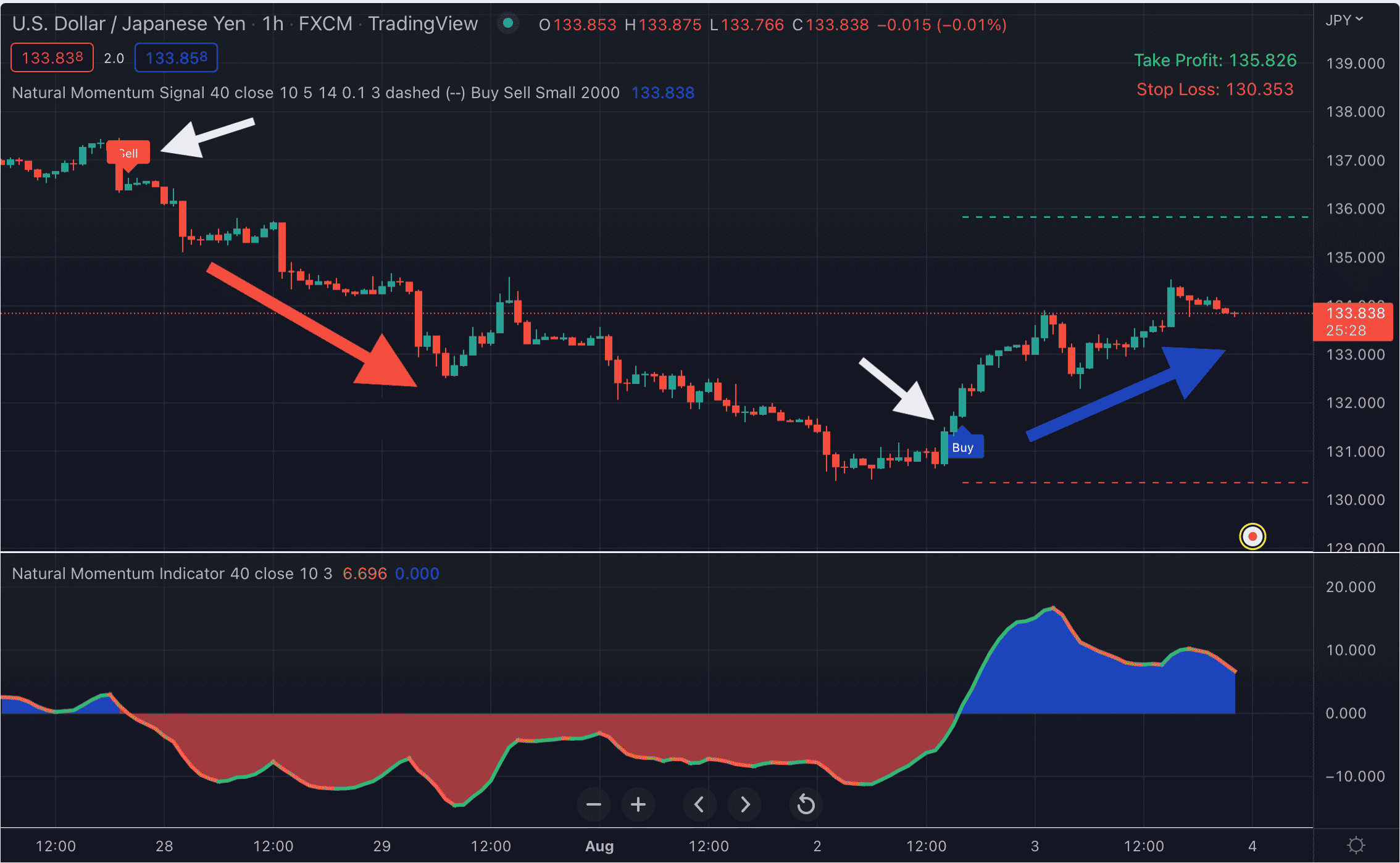 It is amongst the most useful indicators I've ever come across…
Why? Because it can help:
provide EARLY trend alerts on ANY market you like, so you can ride the trend from the beginning till the last pips.
identify the strength of the market in real time, so you can INSTANTLY see the price movement & pinpoint future market turns.
predict the price is gaining or losing momentum, based on the slope of the indicator line, so you can take full advantage of momentum trades.
Fact is… if you're a trader who's interested in momentum and trend trading, each day you'll wake up looking forward to getting trade setups like that.
Your entry price, suggested stop loss and take profit data will be calculated automatically and presented in the upper right hand corner of your screen.
Like this…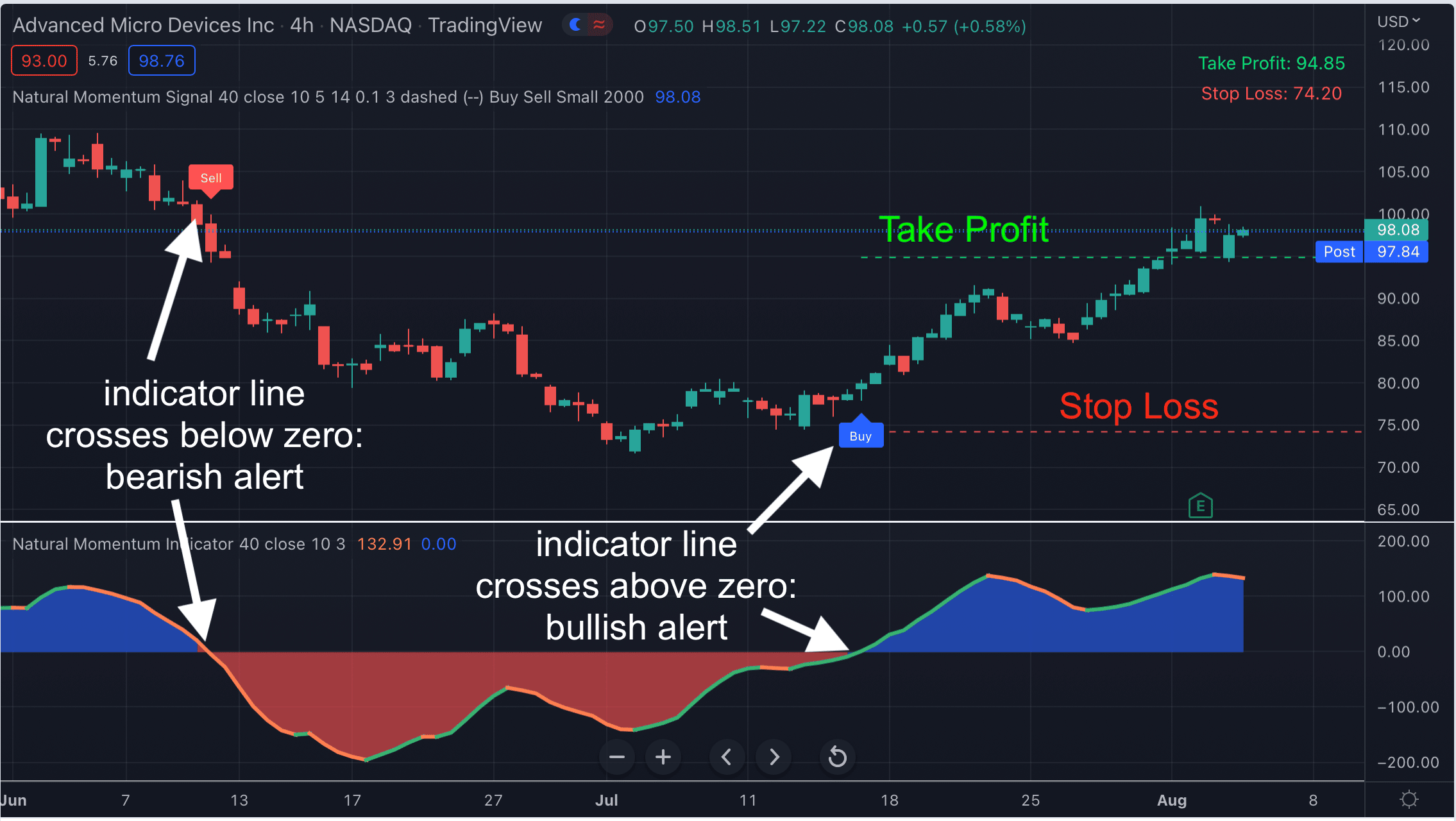 Natural Momentum indicator for Tradingview