Dynamic Bands for TradingView
$199.00
✅ Whipsaw-resistant indicator is fine-tuned to ignore false breakouts & market noise
✅ Suggested entry prices, stop loss and profit targets to boost your win rate
✅ Ultimate solution for newcomers & the experienced who've struggled with trend detection
Dear Trader,
There is NOTHING fun about trading sideway markets.
The mavericks who try to tackle them will tell you, "Oh, simple buy at support and close at resistance".
Really? No. Please. That's easier said than done.
What they DON'T tell you is you're bait for your broker OR more sophisticated traders who're waiting to pick your stop loss off during false breakouts.
It's time consuming. Mentally draining. And you'll watch your profits and capital slowly disappear.
Why run back and forth picking up dimes when you can simply wait to cash out on monster trends?
But this begs the question: How will you know when any trend is about to start?
Simple: The Dynamic Bands indicator for TradingView prevents you from getting slaughtered by whipsaw markets and alerts you ONLY as soon as a VALID trend begins.
Dynamic Bands' Accuracy & Trend-Detection Capability Is Unbeatable
Put it on your charts TODAY and you'll immediately be alerted to impressive trades like this: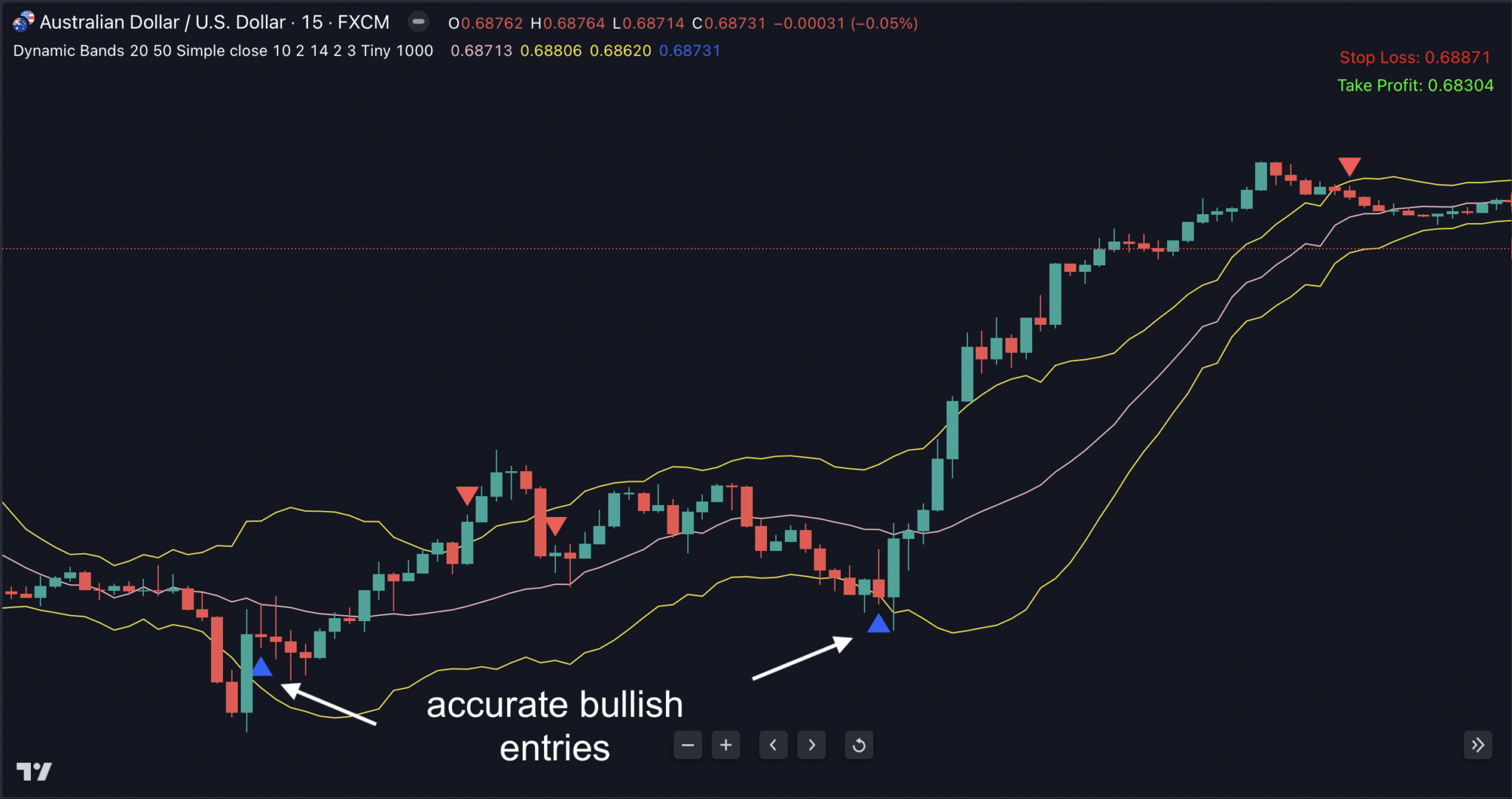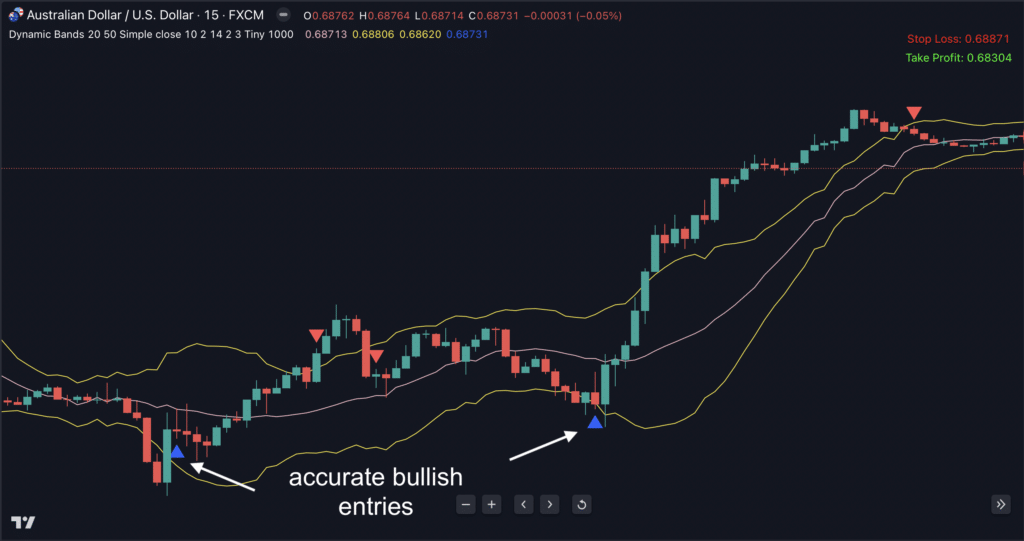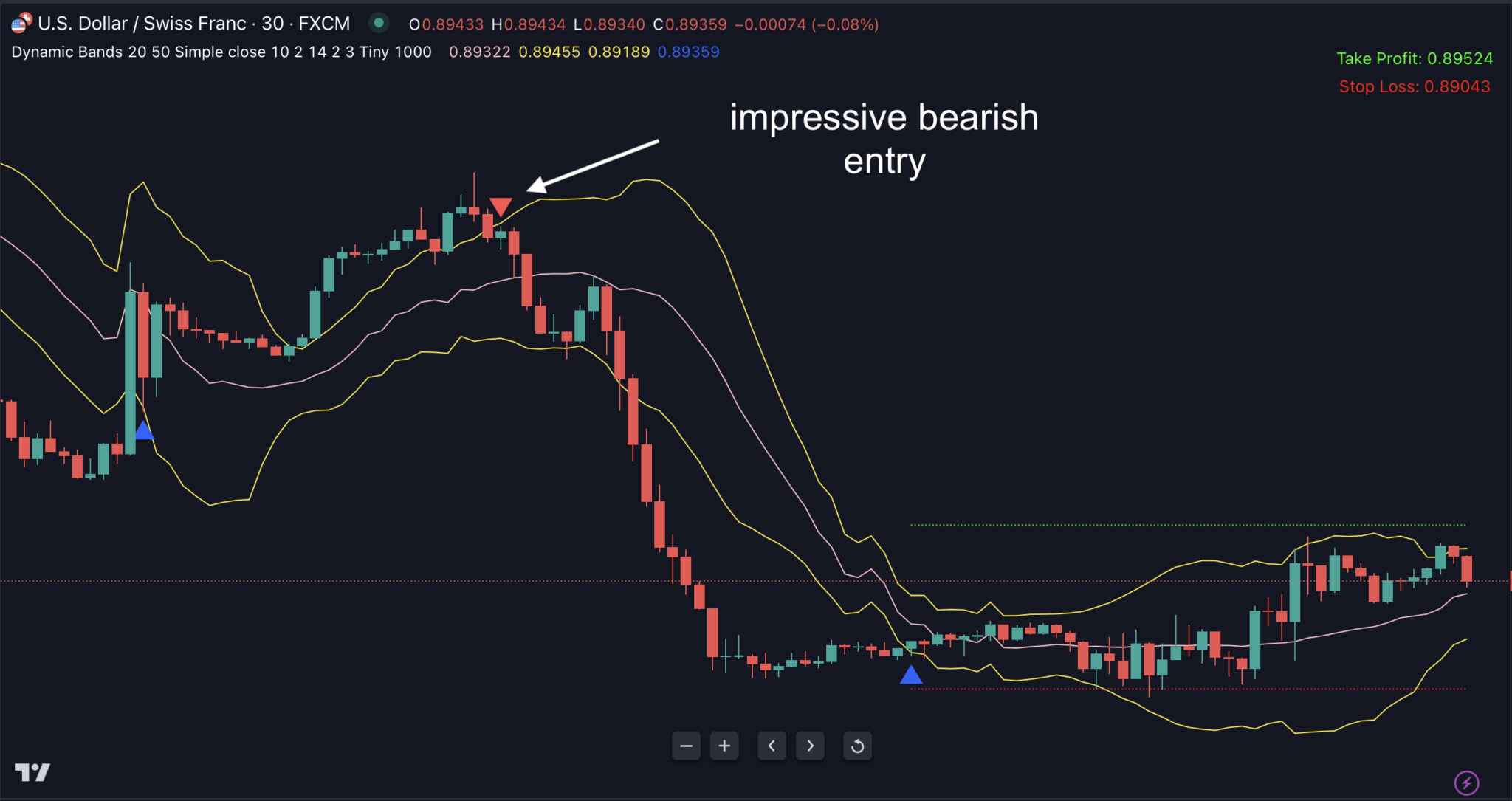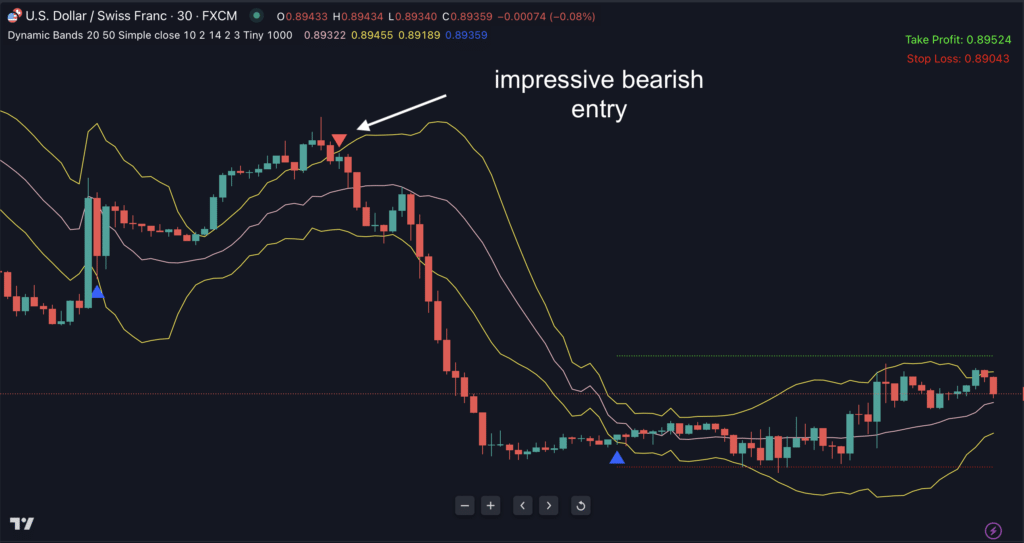 What Makes Dynamic Bands So Remarkable? Here's How It Works
It's developed to overcome the drawbacks of Bollinger Bands and Simple Moving Averages (SMAs)…
You know, SMAs are not only lagging, they also produce a lot of whipsaw.
Bollinger Bands are based on a SMA with standard deviation bands on either side of the average.  Their problem is they move too far beyond price and don't give definitive signals.  Standard deviation calculates where the market "should" go based on statistics.
We don't want to know where the markets "should" go; instead we aim for where it "is" going…
…By using a combination of our proprietary Dynamic Moving Average and Average True Range (ATR).
That way, Dynamic Bands outperforms Bollinger Bands and SMA by a wide margin. It accurately predicts the market is in an uptrend or downtrend by drawing Dynamic Moving Average as a center line as well as the upper and lower bands based on multiplications of ATR.
Bullish and bearish entries are identified when the price exceeds the upper/lower boundary and then crosses below/above the boundary again.
Let's have a look at this powerful indicator in action…
Listen: If all this technical stuff doesn't matter and you just want the profits, know this:
Are fast, quick trades what you like? No problem.
You can pull off quick grabs like this: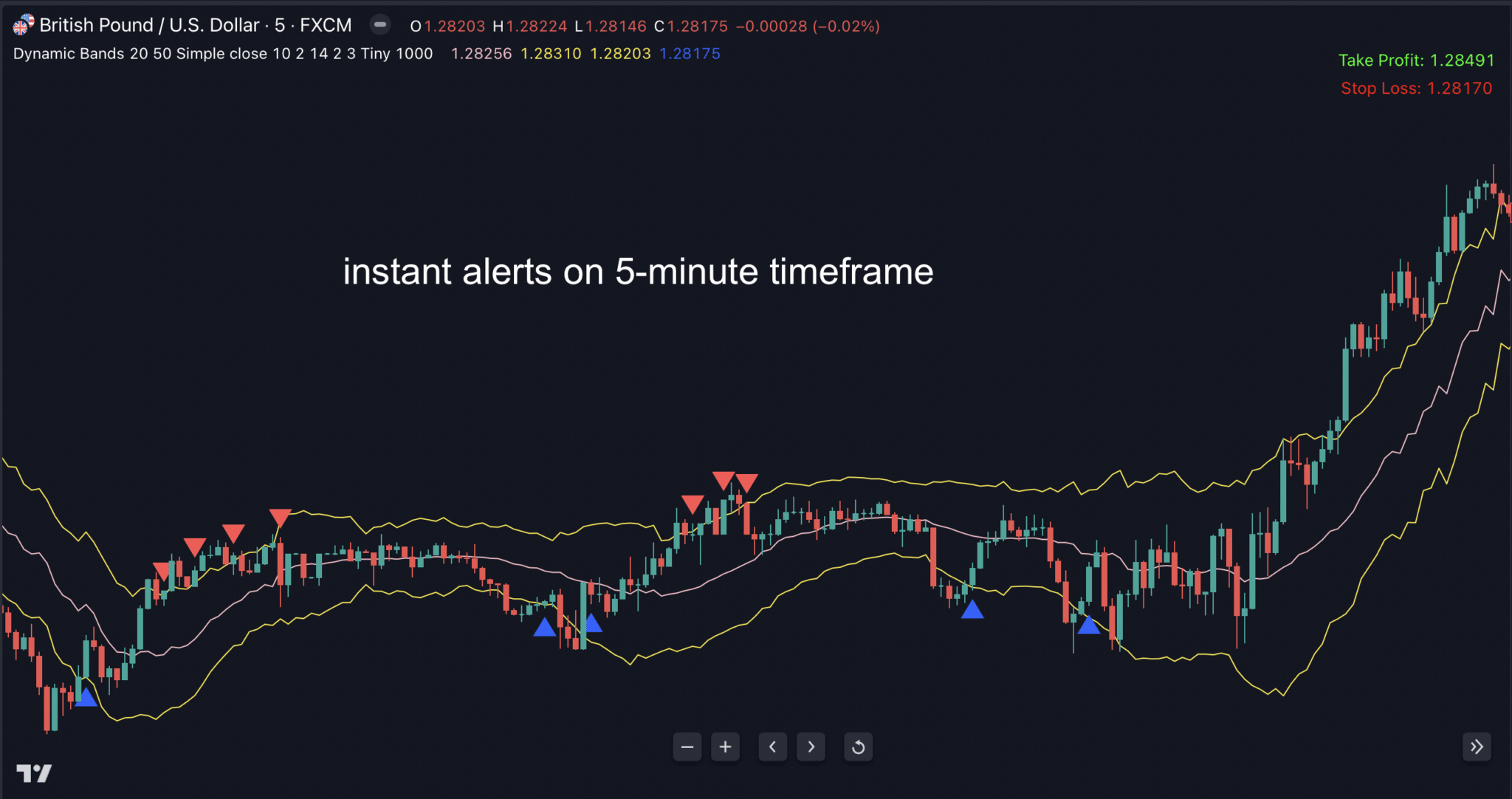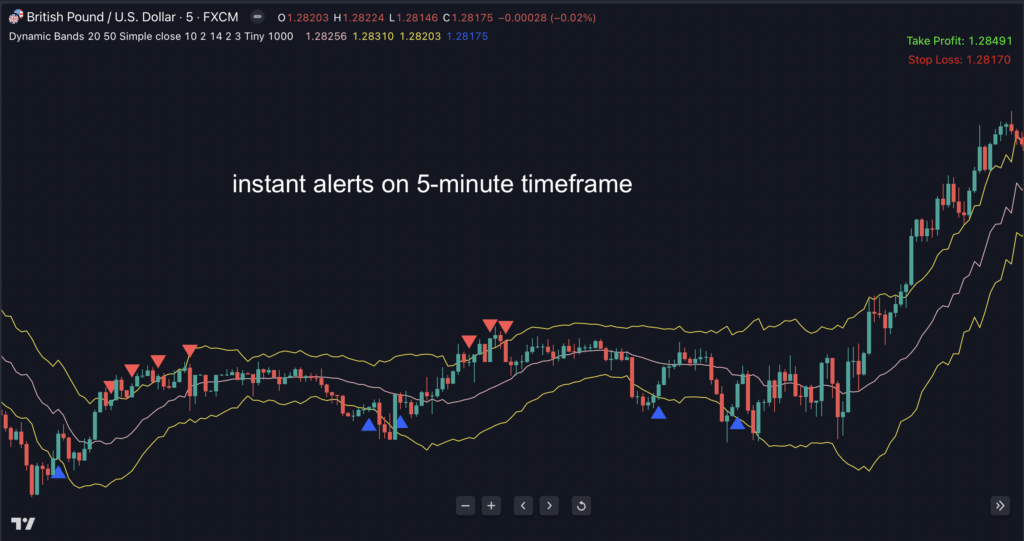 You're Extremely Close To An Automated Strategy
Ultimately, execution will ALWAYS be done by you after Dynamic Bands provides you with entries, stop loss and take profit levels.
That info is flashed at the top right hand corner of your TradingView chart but the final decision is up to YOU.
Plus, once the indicator finds gems like the ones you've just seen…