Candlestick Pattern Pro for TradingView
$199.00
📌 The indicator can identify over 30 candlestick patterns… in real time
📌 Highlights the patterns clearly on your charts as soon as they appear…
📌 Gives you audio, visual, and pop-up alerts whenever a new pattern appears…
📌 Does NOT repaint… ever!
1. What exactly is this indicator?
This versatile "Candlestick Patterns" indicator does exactly what its name suggests: It scans the market in real time & detects over 30 candlestick patterns for you. And plots these patterns beautifully on your charts. It's never been easier to apply candlestick patterns in your trading.
2. Reversal patterns that Candlestick Pattern Pro will find for you:
Here's just some of the Reversal patterns this indicator can detect: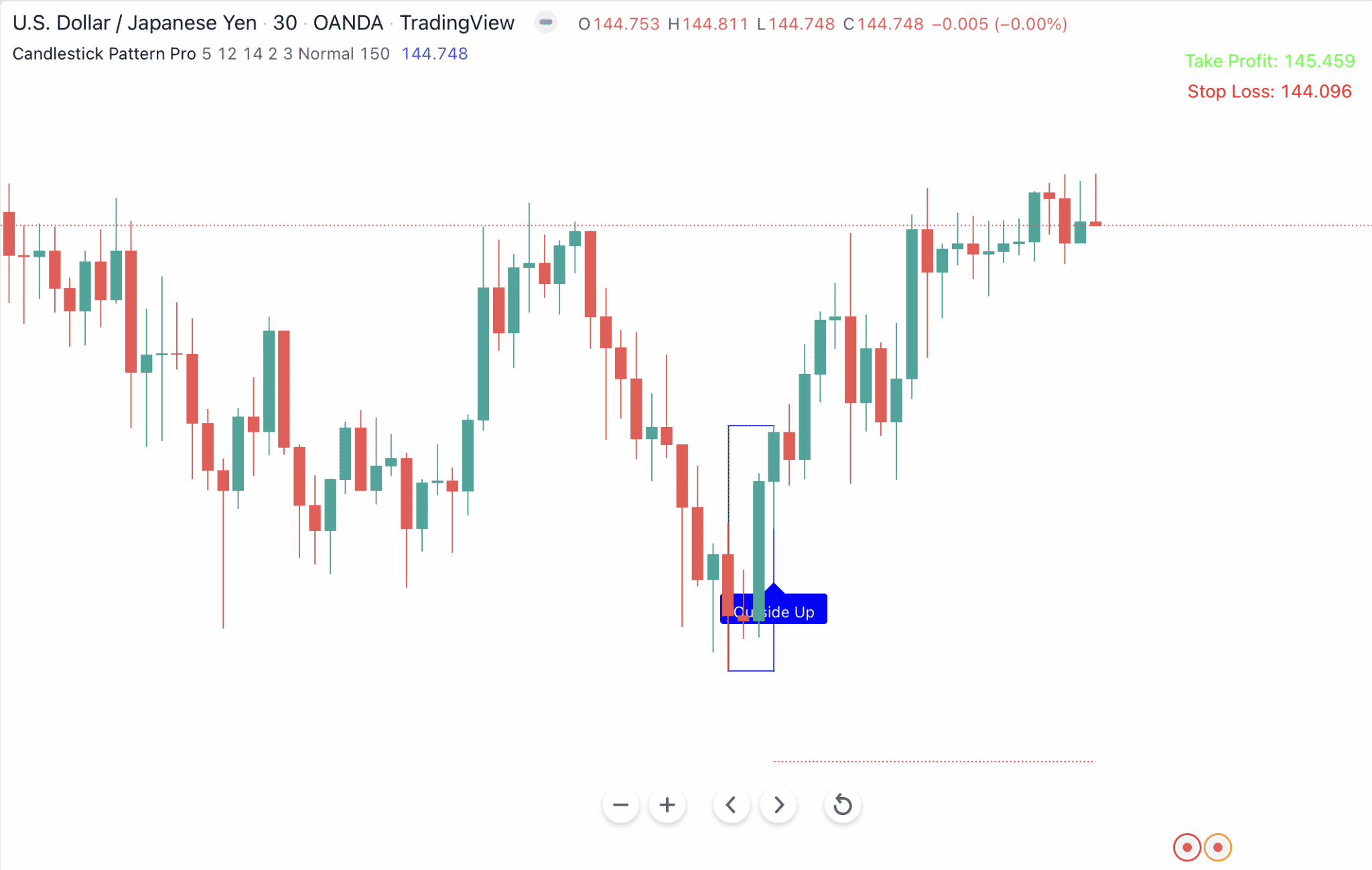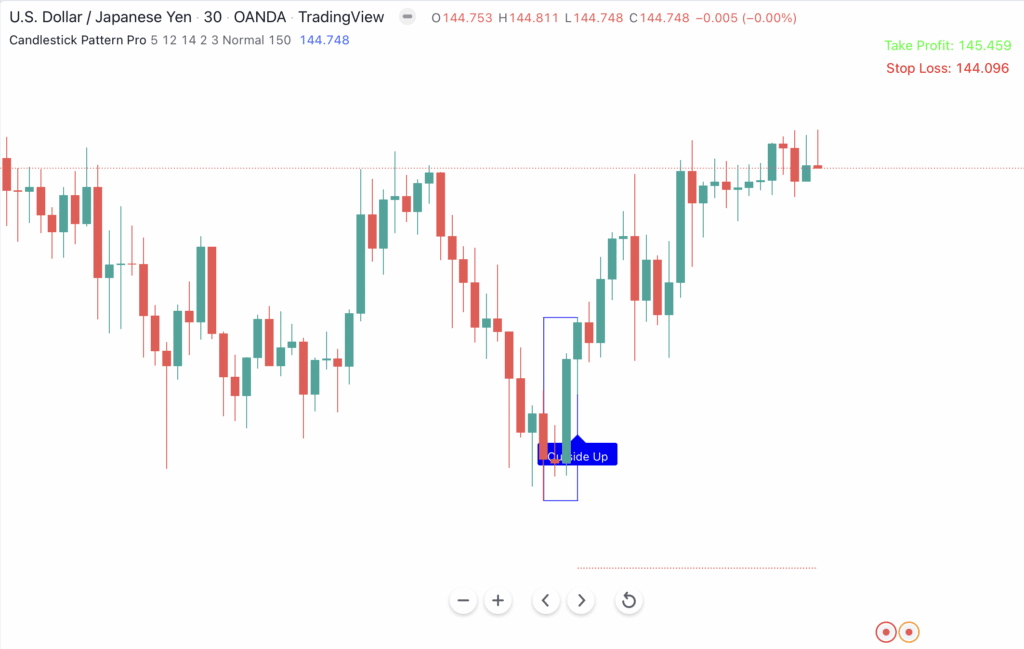 But that's not all. Not even close.
In addition, the "Candlestick Patterns" indicator also detects the following reversal patterns:
Hammer / Shooting Star / Hanging Man
Piercing / Dark Cloud
Harami
Belt Hold
Kicker
Fakey / Hikake
Break-away / Line Strikes
Counter Gaps
Next…
3. Continuation patterns that the "Candlestick Pattern Pro" indicator can detect
Rising Three / Falling Three (and similar patterns like Rising Four / Falling Four, Rising Five / Falling Five)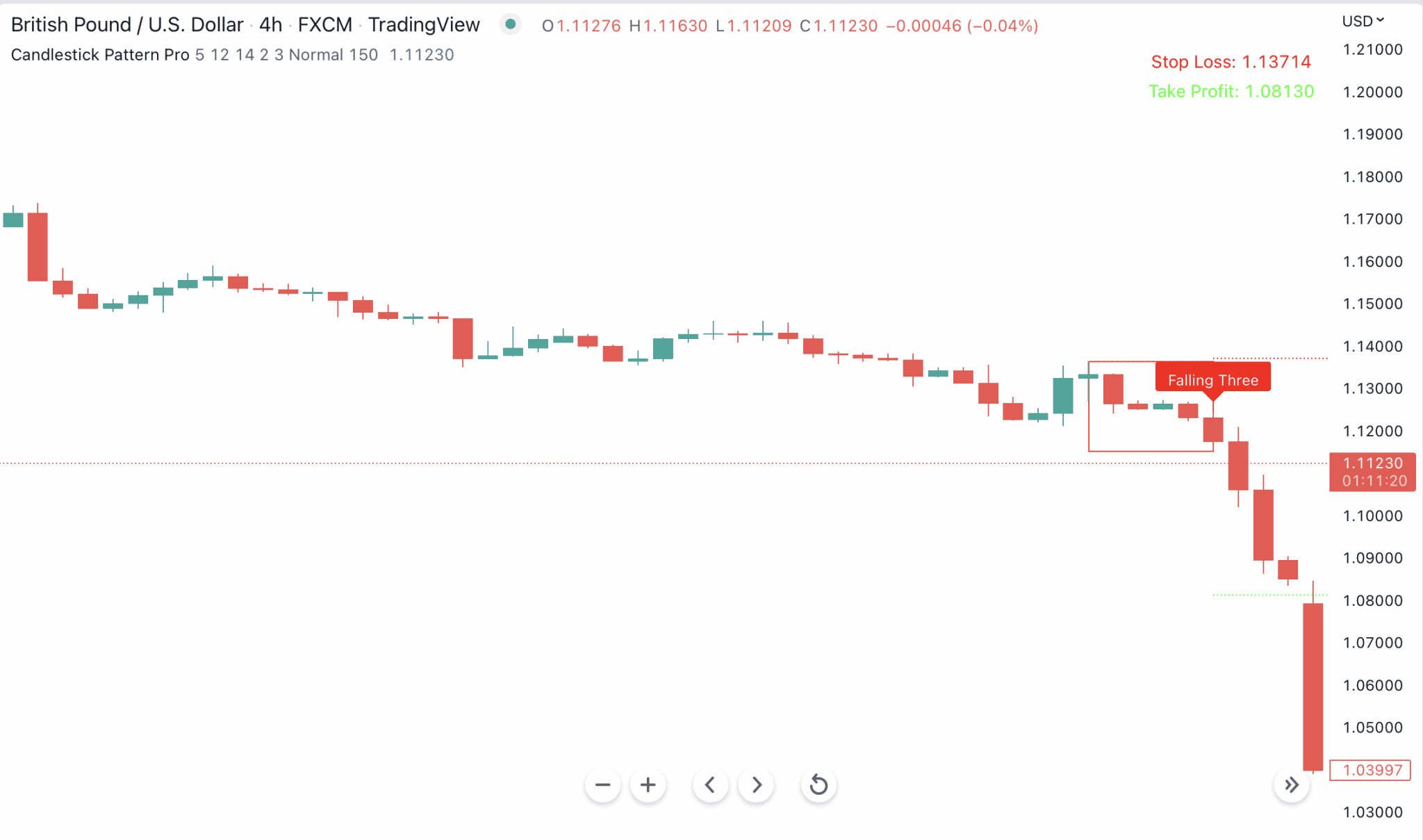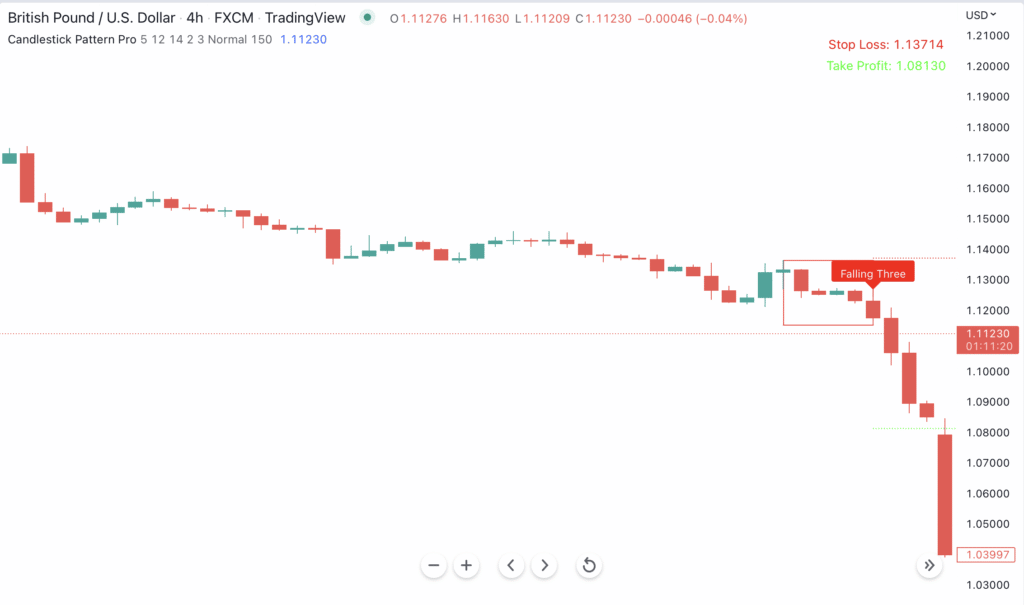 Plus, the "Candlestick Patterns" indicator can also detect Exhaustion patterns…
In this example, the formation of this Bearish Deliberation pattern signals that the previous uptrend was coming to an end. And just as the pattern predicts, a market reversal occurred shortly afterward, and a new downtrend started.
But it keeps getting better. Did you know that you can get…